In the (not so) old days, the physical workplace was little more than a line item for most businesses. It would have been inconceivable that corporate real estate leaders might one day be asking themselves: "Wait—do we even need a workplace?"
Today, it's almost as if the job revolves around that question, not to mention the many others that follow on from it – questions around utilization, emerging work models, and portfolio strategy that get to the very heart of a company's operations. If an organization can't pin down why its real estate is vital to achieving specific business outcomes… that company has a major problem on its hands.
At WorkSpaces '22 in Palm Springs, California, a group of corporate real estate and workplace leaders gathered to discuss and debate these issues. Moderated by Ingrid Fenn, President & CEO of SIREAS, the panel included Relina Bulchandani, EVP, Real Estate & Workplace Services at Salesforce; Alana Collins, Head of Real Estate & Workplace at Zoom; Terri Johnson, VP, Real Estate, Facilities, & EHS at Roche Diagnostics; and Tracy Hawkins, formerly the VP, Real Estate & Work Transformation at Twitter. (Circumstances at Twitter regarding workplace have changed significantly since Elon Musk's takeover of the company less than a week after this event. Likewise, earlier this month, Salesforce announced plans to cut 10 percent of its workforce and reduce its real estate portfolio).
Over the course of the discussion, the panelists dove into their own evolving CRE strategies, the importance of technological solutions in shaping those strategies, what skills CRE leaders need in this new normal, and more.


Listening and Experimenting
For workplace leaders figuring out the future of physical workspace, the name of the game is trial and error. "We're experimenting, we're trying different things at the office," said Collins of her team at Zoom, where 75% of the company is working remotely and employees have the freedom to design their own schedules.
"We're not expanding our real estate portfolio right now. We're taking a very conservative approach, and we're just going to maximize using our existing spaces and leverage those more just to learn from the people," Collins said.
This sort of experimentation isn't exactly novel, of course. As Hawkins pointed out, Twitter was already exploring new models – and whether they could help recruit and retain top talent – well before Covid came along and accelerated its plans. Meanwhile, at Roche, where much of the workforce remained in-office throughout the pandemic, Johnson and her team had been playing with various approaches for years, drawing on workforce surveys and building sensor data that showed 50 percent utilization. What really changed during the pandemic, however, was executive interest in hybrid work.
"It has more visibility with some of the business leaders who had less interest because the impact is real to them and to the business," Johnson said. At the same time, Roche's recent employee surveys revealed a change across the workforce: Instead of expressing interest in amenities like game rooms and lunch, employees were suddenly asking for something more.
"Free food doesn't come up on our surveys anymore," she added. "It is about choice, and it is about the ability to be trusted and empowered to work in places where they can get the work done. And the pandemic actually proved our theories. It proved that people can be productive away from the office. It proved that you don't have to be tethered to a manager and babysat to be productive."
In the absence of any one-size-fits-all strategy, employee input is vital to finding the right approach. As Salesforce moves towards a "digital HQ" model, Bulchandani explained, its employees have stressed their desire for team connection even in a remote world. "We're spending a lot of time being very thoughtful, very intentional, conducting deep listening with executives and with employees to figure out how people come back and what are the jobs to be done in real life together," she said. The company also relies on its Trailblazer Ranch in Scots Valley, California as a home for off-sites, co-creation, and other in-person connections.



Salesforce's facility in Scots Valley

Companies looking to maintain a physical presence can reap the benefits of a tenant-friendly market. At Roche, Johnson's team is revisiting and renewing some of its leases under more favorable terms, while making sure to keep its eyes on the horizon. "We're jumping on things, not chasing after lease expirations, and also ensuring that we don't sign office leases that are 10 years," she said. "Shorter windows, but opportunistically looking at what the market offers."
Leading with Data
Charting the right course takes a lot of listening and a lot of data. Hawkins and Bulchandani both stressed the importance of tools like Density or Robin in understanding when employees come into the office and how they use it.
"We lead with data because that's how we get executives at the table to really spend time with us," Bulchandani said, explaining how her team created dedicated portals where executives can view utilization figures. "Tech is really important, and I don't think senior leaders are gonna take you seriously unless you come in with really intelligent data and insights."
"If you want to have credibility with the C-suite, data is king," Hawkins agreed. "In the past, I've seen real estate leaders go in, talking about square footage and leases. And I don't mean to insult anyone here, but it's the most boring thing ever, isn't it? What we should be doing is sitting down and talking to them about what's important to them – the jobs to be done, what they're trying to achieve – and aligning people around goals."
It's not just a matter of using tech to quantify employee behavior. For companies that host community events in their offices, utilization tracking is essential to tying those events to revenue. "You've gotta take your leaders on this journey of what is the next thing," Hawkins said. "It's a time that we're all experimenting and working through together, so I think that transparency is super important."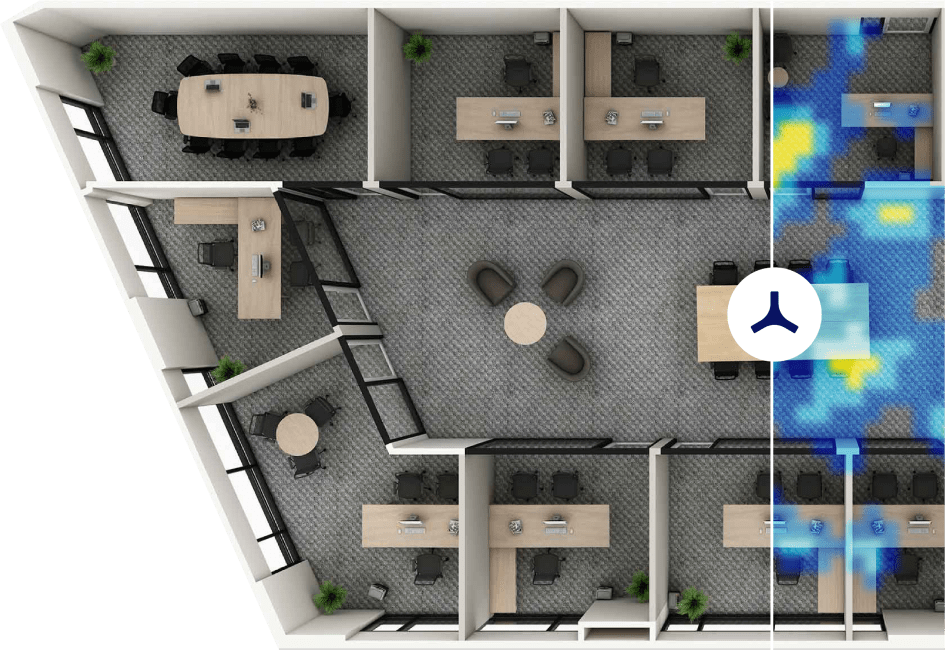 Space utilization platforms are vital for CRE leaders reconfiguring portfolios

"We Should Be Explorers"
Company cultures are also evolving with the shift to flexible work, which creates space for voices that might struggle to stand out in traditional office cultures. The asynchronous all-hands meeting is a particular boon for global corporations, ensuring that thousands of employees don't have to compete for a chance to ask questions. "It's very important that everybody does it virtually, because it is an even playing field," Collins said.
As workspaces evolve, so will the skills it takes to be a corporate real estate leader. "I think it was pretty cookie-cutter before this," Collins said. "Now I think we need to really hone in on more experience, somebody that's agile, thinking outside the box, able to take leadership on the journeys… As I look for future leaders, I am looking more for a strategic innovative mindset, not just somebody who can run offices day-to-day."
Part of that mindset is an understanding of what the modern CRE division looks like: at Salesforce, for instance, Bulchandani brought data scientists into her team to unlock new, untapped realms of insight. It also requires a willingness to be a little more radical than reactive. "We should be explorers, we should be experimenters," Johnson said. "Workplace strategy should never be an initiative that's the result of a pandemic. It's something that is always evolving."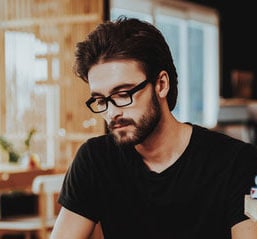 Posted by
Steve Manning is a journalist based in Idaho. When he's not writing, he can usually be found at the theater or taking his dog on a hike. If he could only go to one restaurant for the rest of his life, it would be Al's Place in San Francisco.
Join us at WorkSpaces!
The retreat for corporate real estate and workplace innovators.
November 5-7, 2023
Learn More