Editor's note: This talk was recorded in November 2021 and is reflective of the vision of the LinkedIn workplace team at that time. Brett Hautop has since moved on from his role as VP of Workplace at LinkedIn and is launching a workplace consultancy focused on helping organizations craft the ideal workplace experience to empower their unique future of work strategies.
---
Around a year into the pandemic, LinkedIn's then VP of Workplace, Brett Hautop, gathered his team to reevaluate their mission statement — which, up until that point had been to "Create phenomenal workplace experiences." At the time, it was becoming clearer that remote work was here to stay. And so, the team had to ask itself: what exactly does it mean to create phenomenal workplace experiences in a time when the conventional workplace was being turned on its head?
The new mission statement they settled on was threefold: "Inspire and empower people to create connections, strengthen relationships, and do their best work."
As Hautop explained at WorkSpaces, that new mission reflects the company's complete rethinking of what it means to be a workplace. It's geared especially toward the 30-35% of LinkedIn's workforce that came onboard during the pandemic: people who've never met any of their coworkers in person. "We want to be a facilitator of creating connections, but beyond that… we want to help you strengthen the relationships that you start to create from those connections," he said. "This is all in service of helping our employees do their best work."
To that end, LinkedIn established a flexible work policy designed to accommodate employees' and teams' individual needs. "We want to meet them where they're at," Hautop said. "Whether that means being a remote employee, whether that means working from home some of the time, all the time — we want to be there for you to support the way you work best."
As LinkedIn charts a new course into the future, five big ideas will guide its journey: Intentionality, Unique Spaces, Worthwhile Experiences, Iterate as We Go, and Evolve with Hybrid. Over the course of his talk, Hautop unpacked each of these big ideas and how they're helping the company meet the ever-changing needs of its workforce.
Intentionality
The flexible workplace policy brings a new level of complexity to LinkedIn's operations, which understandably requires new forms of coordination. Intentionality involves planning and follow-through: employees share in advance where they intend to be on a day-by-day basis, so everyone else on their team can plan accordingly. "I don't care where you're at, I don't care if you're at home the entire time… doesn't matter to me," Hautop explained. "I just want you to share where you're gonna be, so the rest of your team can see." He added that LinkedIn is building an internal tool to facilitate the process.
Unique Spaces
LinkedIn's approach to workspaces is twofold: giving employees the resources they need to do their best work at home, while providing office spaces they can safely, productively return to if they choose.
On the home front, LinkedIn gives employees funding and other resources to create a great home office. Right now that means stipends for tech and furniture, monthly reimbursements for internet service and supplies, and negotiated prices on various items in the company's internal store. (When WFH employees come into the office, peripherals are provided.) Hautop added that he's pushing for design software to help employees get their home office feng shui just right. "We want to help you design the space," he said. "We're gonna make the home office experience the best that it can be."
Back in the physical office, LinkedIn's shedding the one-size-fits-all approach of its past with a variety of newly designed workspaces. Central to this is what Hautop describes as the "dynamic work environment," in which the space contains different neighborhoods, with varying workpoint configurations — traditional desks, lounge-type areas, hybrids — that individual teams are empowered to set up and use as they see fit. "We're saying, here's your neighborhood, here's your sharing ratio, here are the rules we would recommend, but you guys can set up whatever rules you want within your organization," he said, stressing that he fully expects hiccups and iteration as the new system rolls out. "We're gonna evolve this over the next two years as we get into the space and start using it."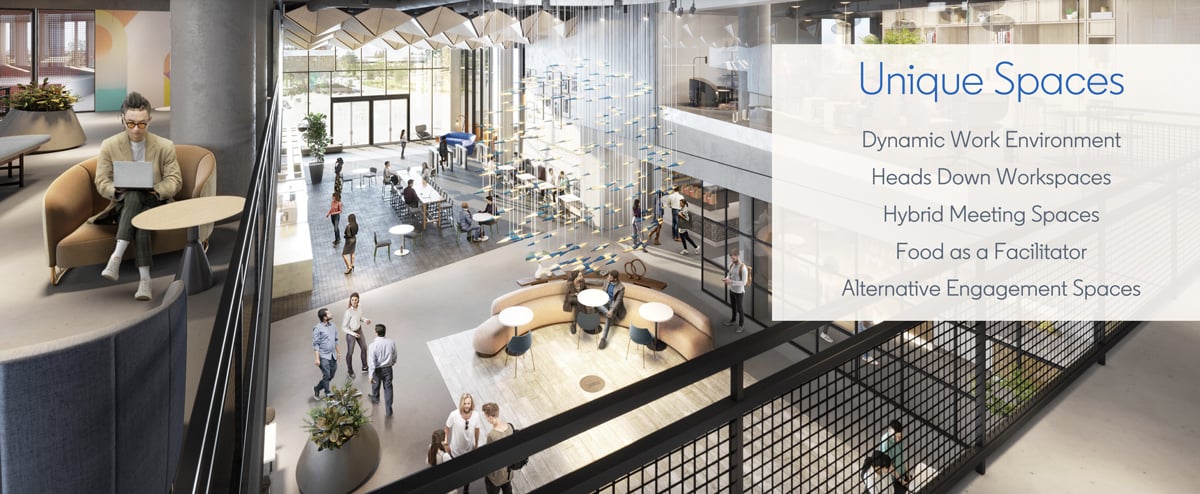 For employees who need a quiet space to get their work done, LinkedIn is setting up neighborhoods and even entire floors as heads-down workrooms. For meetings, it's playing with various conference room layouts — with cameras and smartboard tech to include WFH teammates — and other "engagement spaces," potentially like golf simulators, to foster connection and collaborative thinking.
Another trick of the trade: food. Early in LinkedIn's return to the office, Hautop noticed that a high percentage of the people who came into the office were only coming for lunch. "I was like, this is awful! when I first heard it," he recalled. "And then I thought: Wait, no, they're coming to the office 'cause they want to see people. Yes, there's free food and they want to eat that, but it's really about seeing people. Because when you'd go around and you'd watch people eat, they were all sitting together and they were all eating together. And I realized: This is wonderful. This is what people need right now."
So he put his observations into action. "Basically whenever you come in, there's some sort of offering, " he said, from bagels to hot cookies. To make food a more prominent part of the day-to-day, LinkedIn is moving food service from the company's cafe spaces (which "went completely unused 70% of the time") into more highly trafficked common areas. "We're trying to get to the point where that energy and excitement of the cafe happens in the space," he said.
Worthwhile Experiences
Hautop described three facets of LinkedIn's mission to create worthwhile experiences for its employees: onsite events, onboarding, and culture refresh.
In terms of onsite events, LinkedIn is building a "concierge-level service" to help managers plan in-person events for teams spread out across the country. "A manager of 15 people probably doesn't have the time or wherewithal to figure out an onsite get-together for their team," Hautop explained. "We want to create a set of curated experiences that are built around connections and relationships, and helping people build strong and lasting bonds, because we think that's really the key to retention."
LinkedIn's new take on onboarding, meanwhile, might be described as a "this meeting could have been an email" approach. "It used to be very much — every Monday the group comes in, they all sit in the room, they go through the same presentation, they're there all day, they have speakers come in, they get their laptop, they get their badge," Hautop said. Now, the onboarding team is developing a more seamless remote process, with an eventual in-person "coming together" focused on building relationships and memories. "I still remember some of the people I met in mine six years ago, and we want to create that same sort of experience for our new employees," Hautop reflected. "Especially as more of them will become remote."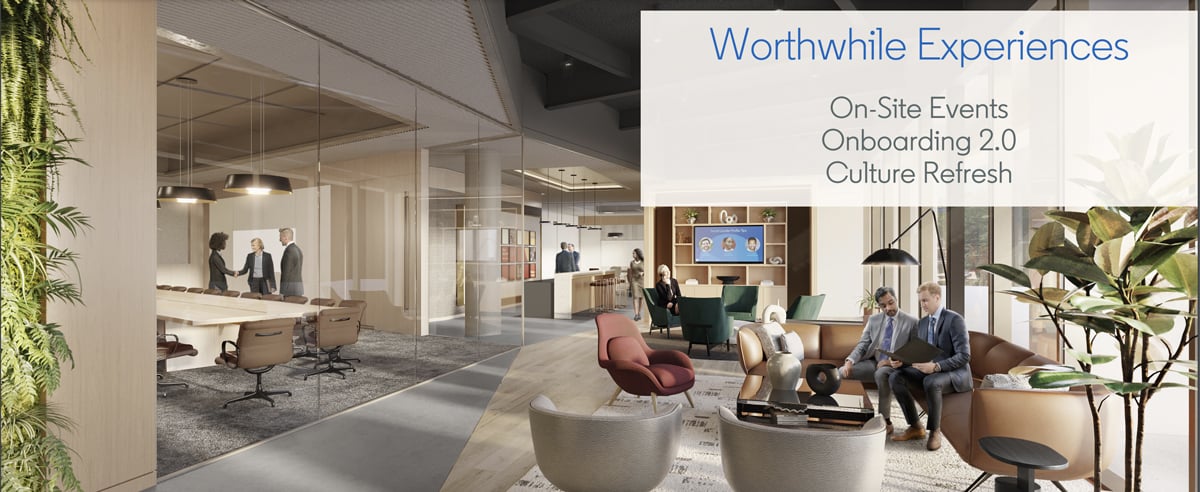 Finally, Hautop noted that many of LinkedIn's new employees "don't even know what our culture is and what it means to be around each other." This gives his team the important — and ongoing — mission of figuring out how to revive LinkedIn's workplace culture in a meaningful way for its employees, whether they're in the office or at home.
"None of Us Know How to Do It"
Hautop's final two big ideas, Iterate As We Go and Evolve with Hybrid, go hand-in-hand. Both reflect the experimental nature of LinkedIn's new initiatives, the need to figure out best practices on the ground, and the inevitability of change. Hybrid meetings, intentionality, changing workspaces — at the end of the day, the new world is still full of unknowns. "None of us know how to do it," he said. "We try to do it as a team and we realize how much we don't know."
It will likely take years to figure things out, but that's all part of the process. "We want to evolve," Hautop concluded. "We first have to observe what's happening. We need about six to nine months of data that we need to collect. Then we're gonna analyze it, then we're gonna develop a long term strategy for the future. This is a couple-year journey, but we're really excited to start."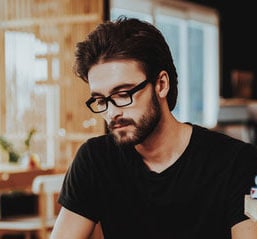 Posted by
Steve Manning is a journalist based in Idaho. When he's not writing, he can usually be found at the theater or taking his dog on a hike. If he could only go to one restaurant for the rest of his life, it would be Al's Place in San Francisco.
Join us at WorkSpaces!
The retreat for corporate real estate and workplace innovators.
Oct 13-15, 2024 | Austin, TX
Learn More