About five years ago, Grant Christofely became disenchanted with the modern workplace. As he looked out across the corporate landscape, he found that office environments had grown cold and spiritless, unable to empower their occupants to do their best work.
Then came the pandemic, widening the gap between workplace and performance even further.
"Our workplaces simply are not supporting us or our organizations," he said. "I know I'm not alone in this sentiment."
As Associate Director of Workplace Strategy for M Moser, Christofely's mission is to design workplaces that realize their true power even as the world changes around them. That power — the ability to foster meaningful human interactions — has remained constant even as the pandemic disrupted work paradigms. Ample research suggests that the highest-performing employees are not only those who have choice in where they work, but who come into the office at least some of the time, where they enjoy "serendipitous encounters" with their colleagues.
How can companies leverage this power? The answer lies not in building flexible workplaces, but in building adaptable workplaces: offices that help employees navigate the uncertainty and volatility of our current moment. Over the last decade, Christofely's team has learned three guiding lessons about how to achieve this.
"The first is that adaptivity is a mindset," he said in a session at WorkSpaces in Palm Springs. "The second is that the most successful workplaces are designed first as a work experience, and then as a place. Finally, we have to design systems of adaptivity rather than just static places."
Adaptivity as a Mindset
About five years ago, Christofely was working with a financial institution in the midst of an organizational shift. Its chief priority, he recalled, was ensuring that teams and leaders could easily adapt to changing demands from the marketplace and its clients. That meant it needed an accordingly adaptable workplace: one where people could come together quickly, without friction, enabling innovation across teams without getting bogged down in silos and bureaucracy.
To design this space, Christofely and his team huddled closely with the institution's managers and employees. "We spent a lot of time with leaders, with individual contributors, helping them correlate place and their work so that they understood why they were there, why they were using their workplace," he said. "Fundamentally, we built the capacity inside these people, in these teams, to think of the workplace as a multi-tool for performance rather than simply somewhere you just show up."
The result, he said, was a beautifully designed "breath of fresh air." According to M Moser's data, the design included a 400% increase in spatial variety, fostering adaptive leadership behaviors; a threefold increase in collaborative spaces, driving cross-team collaboration and bespoke product innovation; and a fivefold increase in community and client space (from five percent to 25% of the net area), essential to building community and creating memorable client experiences.
Collaboration between people from across the organization is key in creating adaptable work experiences
Experience Before Place
In its more recent projects — especially those since the pandemic hit — M Moser has had to think carefully and creatively about evolving work modes. The future is uncertain; to design workplaces fit for the challenges ahead, you need an approach that puts experience first and place second.
To achieve this, Christofely's team first gathers a team of experts within the organization. "We like to bring the best minds together, people who will actually be able to create and craft the work experience for the organization," he explained. These groups usually include executives as well as leaders in business operations, talent strategy, tech, and real estate. "These are people who understand the services, the offerings, and the amenities that employees will have access to, that craft their understanding of how work happens."
Next, he works with individual business units to understand how they function within the organization, both individually and collaboratively. "This is really important so that we can start crafting micro-environments that allow teams to do their best work," he said.
These environments might take the form of game spaces where teams can exercise their creative faculties as they troubleshoot an issue; library spaces dedicated to focus work; phone booths for client calls; and outdoor terrace spaces for tension-releasing yoga sessions.
The final step of this process is to create an inclusivity, wellness, and sustainability strategy that unifies the entire organization. "The outcome is a space that supports the behaviors, mindsets, and work modes that an organization wants their employees to have," Christofely said. "It also enables employees to have better, more focused, more fruitful conversations with customers and clients, as well as visitors and partners."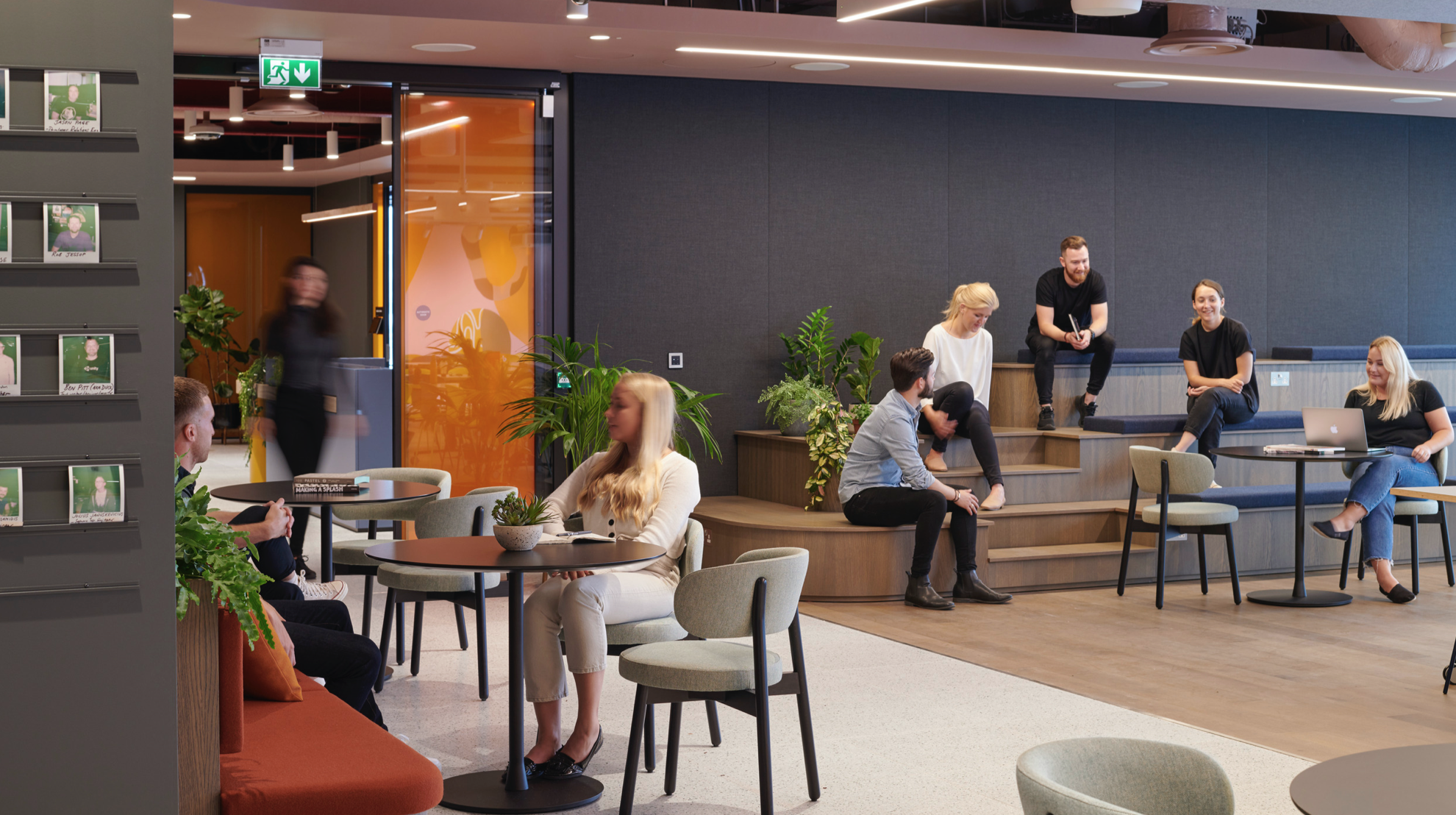 Designing Systems of Adaptivity
Designing for an uncertain future means operationalizing change, accounting for the inevitability that a workplace will evolve over time. When Christofely and his team developed this methodology a decade ago, they started simple: by putting wheels on the furniture. When it became clear that wasn't enough, they moved on to infrastructure, integrating mobile power solutions, modular lighting, and sensor systems that identified and reacted to changing behavioral trends.
But that wasn't enough either. When they zoomed out even further, they realized that they needed to design ecosystems that are adaptive on a holistic level, with each part feeding into the others. That means reconfigurable spaces with a variety of modular solutions; distributed workforce policies that allow for mobility; adaptable project cadences with agile CapEx and OpEx modeling; and intelligent infrastructure with plug-and-play tech solutions.
Rather than focusing entirely on space, companies must adopt a holistic approach. Credit: M Moser
The results of this approach speak for themselves. As one of M Moser's recent clients experienced 300 percent headcount growth between 2018 and 2022, Christofely's team made 34 "micro-adjusments" to the space and eight major reconfigurations, all totaling less than 3 percent of their original project budget. Over that entire four-year period, the company saw zero percent shutdown time due to Covid-19, while enjoying 50 percent day-over-day attendance in 2022 and ultimately earning a 98 percent workplace satisfaction rating.
Creating Community for Everybody
M Moser learned a few important lessons from this project and others like it. First, he said, is that technology is as vital as the built environment — if not more so. Second is the need for intelligent, integrated buildings that inform human decision-making. Third is the need for a much stronger emphasis on diversity, equity, and inclusion. "If we're not creating community for everybody, we're not creating community for anybody," Christofely said.
As he closed out his presentation, Christofely stressed the importance of planning for uncertainty. "We can no longer set and forget our workplaces," he concluded. "They need to work harder for us. They need to help us adapt to the constantly changing world we live in."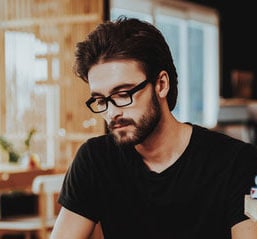 Posted by
Steve Manning is a journalist based in Idaho. When he's not writing, he can usually be found at the theater or taking his dog on a hike. If he could only go to one restaurant for the rest of his life, it would be Al's Place in San Francisco.
Join us at WorkSpaces!
The retreat for corporate real estate and workplace innovators.
November 5-7, 2023
Learn More