Stress is not just costing employers billions in lost productivity. It's also killing us.
Today, that's become a warning uttered so much it's close to losing its impact. But the stats are a stark reminder of the urgency. More than that, our work lives are a huge part of the equation: 75 percent of employers rank stress as their top health and productivity concern. Most American workers are stressed most of the time. Heart attacks increase by 20 percent on Mondays. The workplace now ranks as the fifth leading cause of death in the U.S.
"The fight or flight mode was meant to be episodic," Rex Miller said. "When it's chronic, all the time, that's when it begins to change your hormones. You can't sleep. It changes your epigenetics so you're passing this sensitivity to stress on to your kids. This chronic stress is killing us."
Speaking at WorkSpaces '19, the noted author, consultant and real estate industry expert, referred in-depth to his years of research on reducing stress in the workplace, which was eventually turned into a book: The Healthy Workplace Nudge.
In order to truly begin combating the issue, Miller believes, companies not only need to step up to the challenge… they also have to drastically rethink their approach.
This chronic stress is killing us.
"The whole area of workplace health and well-being has been under the custodianship of Human Resources departments since the 1960s," Miller said. "We assumed in launching this research that what we could do is share how we could augment what they're already doing. Six months into the research I had to go back to our team and say, 'We have a problem. We need a completely different focus. Human Resources is not capable of handling the size and scope of this problem."
And so began the journey to better understand the complex relationship between health, stress, and the workplace. Today, Miller argues the lion's share of responsibility around workplace health and well-being falls at the doorstep of corporate real estate and facilities management.
Just How Big Is the Problem?
Exactly why workplace professionals have a major part to play in tackling the stress epidemic may not have been all that clear a few years ago. Indeed, it's still not all that clear to the vast majority of companies. But according to a survey conducted by the Harvard School of Public Health, NPR, and the Robert Wood Johnson Foundation, the workplace has become the number one source of high stress.
For several years now, employers have been trying to address the epidemic of workplace stress through wellness programs. Unfortunately, Miller said, these programs really aren't effective. Dr. Soeren Mattke led a 10-year study on the efficacy of workplace wellness programs, the results of which were published in a Rand Report. While Miller and his team were conducting their own research, Miller asked Mattke if, in his own assessment, these wellness programs work. His response was, "It depends on what you mean by 'work.'" If the goal is to reduce healthcare costs and improve health outcomes, then no, they fundamentally do not.
This is the major reason why Dr. Amit Sood, a Professor of Medicine at Mayo Clinic, specializes in studying happiness.
"Basically he says we have the cart before the horse," Miller explained. "We should be talking about happiness and well-being before we talk about health. And it comes in the form of the stress conversation."
Stress causes people to engage in unhealthy behaviors such as overeating (and eating unhealthy "comfort" foods), smoking, spending hours sitting on the couch watching TV, and abusing alcohol or drugs. These behaviors lead to obesity and chronic diseases. Today, 70 percent of the U.S. population is overweight or obese — that's now the norm. Additionally, 60 percent has some sort of chronic disease, and chronic disease accounts for 90 percent of the nation's healthcare costs.
"If you look at our $3.5 trillion spent on health costs, that's chronic disease," said Miller. "Those are lifestyle diseases, and they've been growing at a seven to 10 percent compounded rate every year for the last 40 years. Where does that leave us in the next 10 years?"
Currently healthcare costs are 18 percent of GDP. At the current growth rate, it could top 30 percent of GDP between 2025 and 2030, which would be "game over for our economy."
"Why isn't this the number one topic in every C-suite in the country?" Miller asked. "Part of the problem is that it's a line item that's only growing at a small rate, but we don't realize that, in the business world, if you have a cost that's growing and compounding faster than your profits, then you've got a major problem. We have an asteroid heading toward the planet."
Nudging Toward Better Health
Wellness programs have been ineffective in shifting those behaviors because they fail to address the root cause of the problem. It's not about yoga rooms and fancy gyms; it's a structural problem that wellness programs are not designed to solve. Instead, it has to be about addressing human nature.
He said, "I think our definition of wellness should be, 'How do we let people bring their whole selves to the workplace, do their best work, and at the end of the day leave happier and healthier?'" He explained that behavior can be altered through environmental cues and creating healthy environments that reduce stress.
During their research, Miller and his team found that behavioral economics could be applied to promote positive behaviors and reduce workplace stress through "healthy workplace nudges." These nudges might be things like showcasing the healthier items available in the cafeteria in much more prominent positions and making them look more desirable — such as in Google's cafes, where healthier drinks like kombucha and coconut water are located at the top of the refrigerator behind clear glass, and soft drinks are placed behind frosted glass on the bottom. Other nudges include allowing people to have some control over their environment, like having the ability to adjust the lighting and temperature, and also more intuitive design, such as having common areas that are actually common.
"Are we pinching pennies on the design and environment side and losing dollars in engagement?" Miller asked. He argued that each space needs to have a clear voice that tells people why it's there and who and what it's for. "We have to take that into consideration and we have to design our areas so the space fits what we're doing and communicates [its purpose] easily and intuitively."
Learning from GoDaddy's Radical Shifts
At GoDaddy, the corporate real estate and facilities team has tackled stress head-on through an innovative partnership with facilities management company ISS. Together they transformed the traditional role of facilities support into "Experience Management." The researchers at mindSHIFT discovered that GoDaddy was a positive outlier, operating at the topmost tier of companies engaged in health and wellness management.
Joining Miller on stage at WorkSpaces, the company's VP of Global Real Estate & Workplace, Calvin Crowder, spoke to the radical cultural transformation that has taken place at GoDaddy since Blake Irving became CEO in 2013. Introducing a radical change in the mission and values at the company, Irving's 180-degree shift in the culture of the organization also prioritized a major overhaul of the built environment.
"When Blake came in he saw the same thing I saw earlier — that our facilities, our workplaces, were kind of a dump and we needed to change that," said Crowder. GoDaddy's head office was previously a very institutional, multi-tenant facility — a box to put people in. Crowder was put in charge of leading the build-out of several brand-new facilities.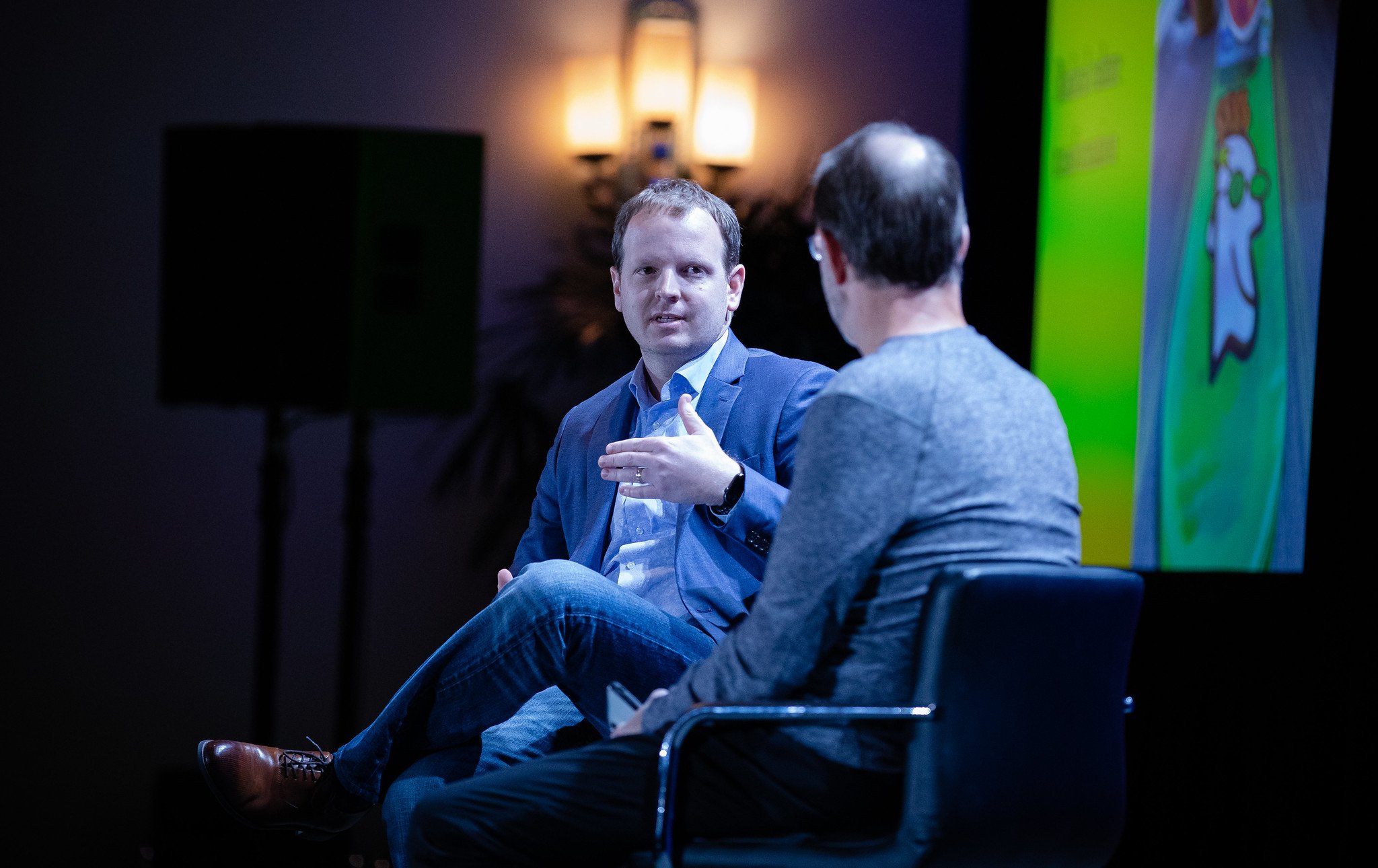 Calvin Crowder at WorkSpaces
But just building environments that take into account the physical and mental well-being of the people destined to occupy them wasn't enough. "We were creating these workspaces that really resonated with our people, but if you also don't have this great service model in your facilities program, you're not scoring any points," he said.
That's when they brought in ISS as its service provider.
"I think about the great experiences I've had in hospitality and the terrible experiences I've had, and the one thing that makes the difference is typically the people," said Crowder. "So we started down a road to tackle that."
That meant moving skilled facilities management workers to the "back of house," so to speak, and bringing in people skilled in hospitality services to be the new site managers — who they call "Program Experience Managers."
"Our Experience Managers are always looking for opportunities to really step in and make a positive change within the day in the life of an employee," Crowder said. They're trained to read people's facial expressions, make eye contact, and step in to offer help and relief as they determine is needed. This prototype program has been so successful — earning GoDaddy a spot on Fortune's "Top Companies to Work For" list — that it is now being developed for other companies.
Miller concluded his talk by saying that, in their research on healthy workplaces, they found it is possible to shift behavior through four areas that don't cost much to implement but can have a huge impact: design nudges; a healthy environment that comes out of a WELL framework; legible design that makes sense and is easy to understand; and "Experience Managers," such as those utilized by GoDaddy. With these relatively simple, cost-effective strategies in place, companies can significantly reduce the amount of stress their employees' experience and foster a happier and healthier workplace.
---
Want to remain at the forefront of issues like workplace design and well-being? Request an invite to WorkSpaces 2020.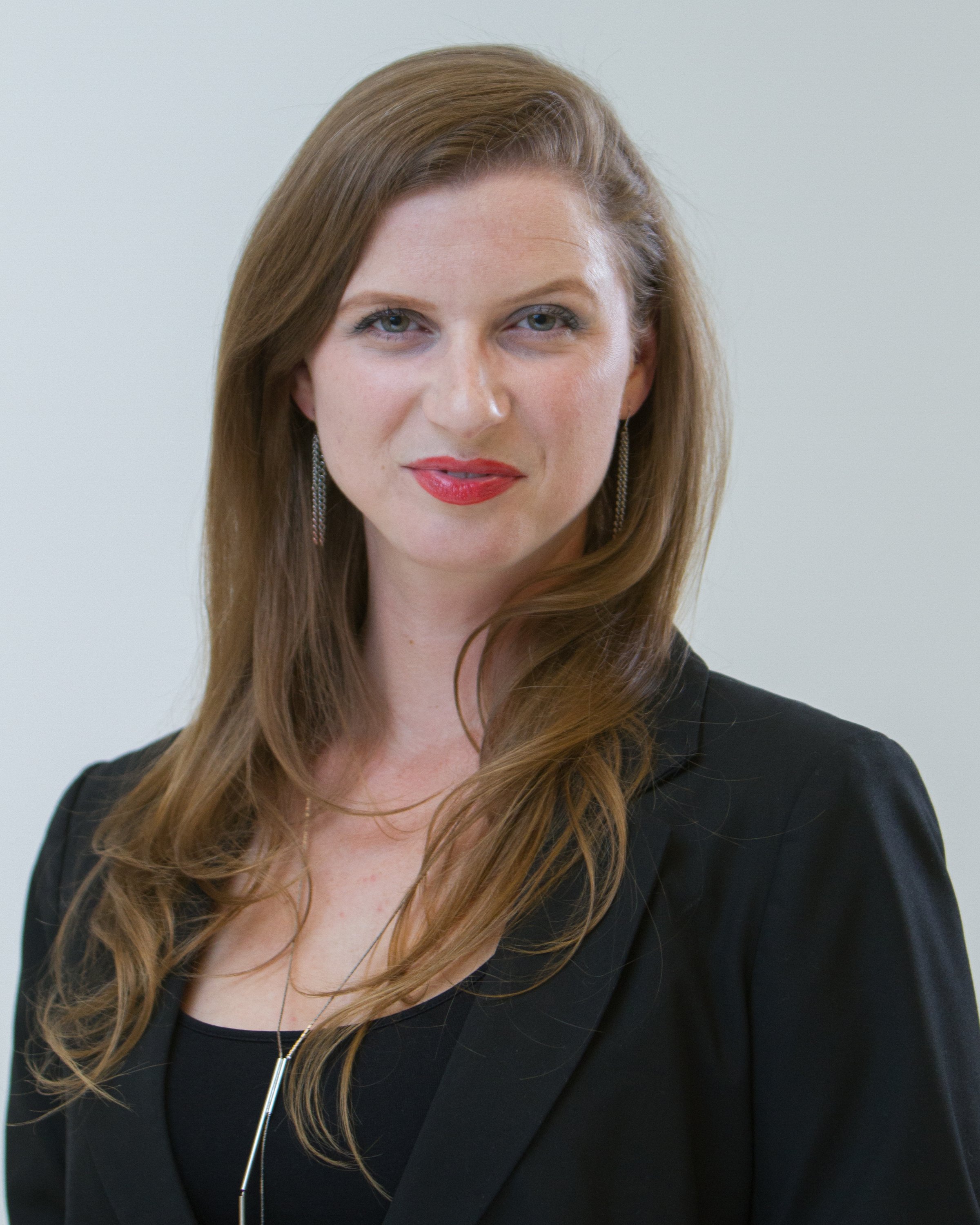 Posted by
Nicole Rupersburg is a content and conference producer for influence group focused on education healthcare and hospitality. She also is a frequent freelance writer covering food, travel, arts, culture, and what-have-you.
Join us at WorkSpaces!
The retreat for corporate real estate and workplace innovators.
November 5-7, 2023
Learn More