Employees bustling between meetings, collaborative brainstorming sessions, or simply socializing in the break room: that's what many of us might picture when thinking of a traditional workplace.
Yet, that's no longer the case in the current pandemic. Instead, workers are hunkered down at home, interacting with co-workers through the camera on their computer.
As the country continues to grapple with the disruption of 2020, it's become evident that the physical workplace will be forever changed by COVID-19. Many employees will work from home indefinitely and spaces will require reconfiguration to ensure those who do return will be safe and healthy.
This was the focus of WorkSpaces' first installment of its webcast, Office Hours. Featuring Kim Lear, generational expert and founder of Inlay Insights; Calvin Crowder, Vice President, Global Real Estate and Workplace at GoDaddy; and Karen Mangia, who is part of The Work From Home Taskforce at Salesforce, the discussion explored the evolution of the workplace in a post-COVID world.
Evolving the Concept of a Workplace
Many companies have begun the process of reopening their offices, though they aren't necessarily mandating that employees physically return to their desks.
Such is the case at Salesforce, where employees have been told they can continue to work from home through the remainder of the calendar year, though some will continue remote work permanently.
"We believe we will see a larger percent (of employees) stay working from home," Mangia said.
Likewise, Crowder, of GoDaddy, said there is no one size fits all model when it comes to where employees work in the future.
"GoDaddy has a different view, with about 70% of the workforce working in customer support or sales," he said. "The importance of in-office interactions are critical for their ability to be productive and leverage coaching. We're not saying all roles will return to the office, but we do see a significant amount of people at GoDaddy returning to the office."
But just what they'll be returning to is still being determined.
Changes to the Physical Workplace
Mangia doesn't believe the physical workplace will become a thing of the past, it will just look a bit different.
She likens the evolution of physical vs remote working to that of streaming services. When companies like Netflix and Hulu began, many believed that consumers would cease going to cinemas.
"That didn't happen," Mangia said. "The reality is there are circumstances, places and times, where we want the experience outside of our home. How do we design office spaces where people can have that type of experience?"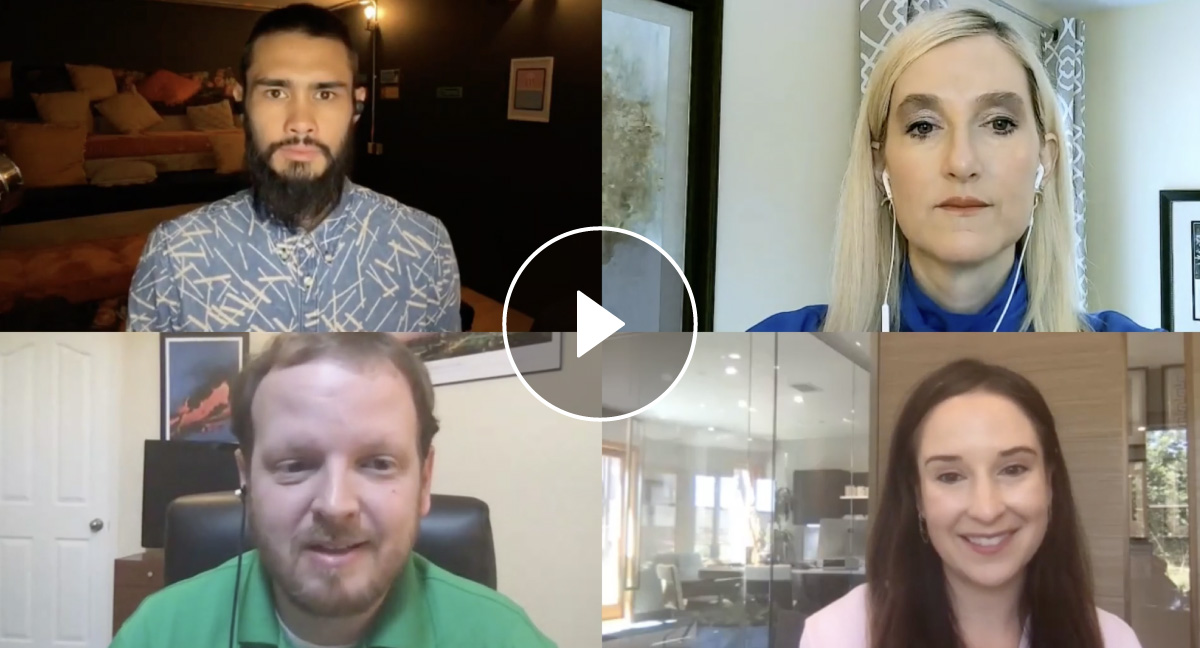 What the current situation is affording CRE professionals, she said, is "the next opportunity to innovate what the workforce and workplace of the future is going to look like."
With that in mind, Mangia said Salesforce has taken into consideration a number of factors when developing a safe return to work plan for those employees who would prefer or need to work in one of the organization's physical offices. Such considerations and workplace changes include expanded cleaning procedures, socially distanced meeting rooms and work areas, as well as altering working hours.
"We're all shift workers now," Mangia said. "We probably won't be going back five days a week with a full team."
Scaling Back Millennial Comforts
Lear said that moving forward, the aesthetic of workplaces will change quite a bit, not only as a consequence of the pandemic, but of the changing workforce.
While many organizations focused on building workplaces dedicated to collaboration and socializing over previous years, those spaces are no longer a top priority for employees.
"A lot of these spaces were built for millennials," she said. "Some of the organizations I've worked with, those collaborative spaces were collecting dust based on people having to get home and having different responsibilities."
During the pandemic, many companies, for economic reasons, offered baby boomers early retirement, Lear said. With these long-time employees leaving the workforce, more gen X employees will move to the C-suite, while millennials join management.
As a result, those fancy amenities and rock walls used as recruitment tools for millennials, will begin to fade from workplaces.
"I think that more pragmatic style about the workplace was going to happen even before the pandemic," Lear said.
Supporting Workplace Culture
Physically working in an office isn't just about productivity and tradition, it's also about building culture and a sense of belonging. Finding those elements virtually, while not impossible, can take time and effort.
GoDaddy, which has more than 40 physical locations around the world, has already uncovered workplace culture challenges felt by moving to a work-from-home system.
"In remote work, they felt like second class citizens," Crowder said of employees who previously worked from home and missed out on things like expedited IT support or personalized communications. "Now they are saying this is what it was like for us, and you're getting a taste of that. For many teams, we'll have to rethink our approach to our working model as we move forward."
Work From Home Resources
As both Salesforce and GoDaddy prepare for a future where work-from-home systems play an increased role in their day-to-day operations, Mangia and Crowder said one of their top priorities is to ensure employees feel supported through technology and infrastructure.
At Salesforce, employees are offered an equipment grant for office essentials and a one time reimbursement for noise canceling headphones.
Likewise, GoDaddy allowed employees to take their entire desk suites home, including computers, monitors, chairs and keyboards.
"We want you to be comfortable working from home," Crowder said. "We also offered an allowance to procure additional materials or equipment to take care of things you need to take care of to accommodate work from home."
In addition to physical equipment, the organizations have turned their focus to online resources to assist in employees' new remote work reality.
For instance, GoDaddy created a simple service desk ticket to help employees with IT issues from home.
"If you had IT issues before, you could just walk down the hall and have it fixed," Crowder said. "Now we've had to go through and learn a new process, it's created a little heartburn walking through it."
Maintaining Connection
While Zoom meetings and conference calls continue to play a part in connecting employees and teams, those connections are tenuous at best. As a result, some employers are looking to establish camaraderie through other means.
At Salesforce, the organization has leveraged its previously established "Ohana at Home" concept. Ohana at Home mirrored Salesforce's position of bringing together employees and family at its physical workplaces, but online.
"The great thing about that community, they had been offering each other tips and how to manage their career at a distance," she said. "There was a foundation of coming together already."
The concept also allowed Salesforce to continue building connections, including the creation of Camp Be Well, a series of interactive online classes and videos.
Camp Be Well leveraged experts, such as Venus Williams and mediation coaches, to create content or videos leading employees in wellness activities.
"It was a way to come together, to stay well and centered," Mangia said. "We've also had a lot of grassroots leadership and employees revealing hidden skills and talents. Employees are saying I have something that can make this more fun or I have a coping skill to share."
Still A Place for Physical Offices
While many employees have adapted to working from home, many have also expressed their desire to return to offices, proving there's still a place for physical workplaces in a post-COVID world.
Lear, who has conducted more than 100 interviews related to changes brought on by the pandemic with high school students, college students and millennial parents, found that while working from home has been beneficial in many respects, employees are missing their workspaces.
"I've heard that if their spouse and kids weren't there, it could be great, but there's no child care and it's creating a difficult scenario for parents of young children," Lear said. "A lot of parents are missing work and going into a physical office."
While these physical offices may look different in set up and management amid a volatile economy, Lear is steadfast in workplaces continuing into the future.
"The physical workplace will still have a place of importance just based on what I'm hearing, how people miss that camaraderie and the Zoom fatigue out there," she said.
Still, virtual work isn't going anywhere. In fact, Lear notes that virtual options may very well become the new normal, with a premium placed on in-person work.
"We could see a model that in-person experiences will be few and far between," she said.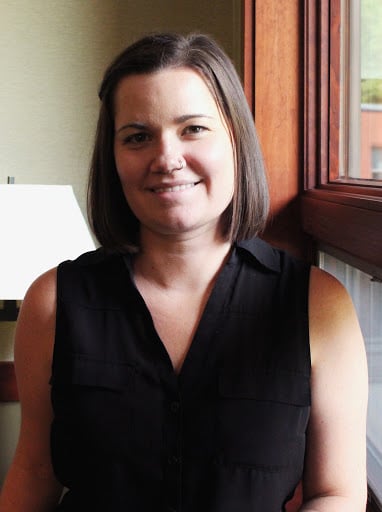 Posted by
Ashlee Kieler is an experienced multimedia journalist based in Iowa. She is passionate about telling stories about healthcare, education, retail and a smorgasbord of other topics.
Join us at WorkSpaces!
The retreat for corporate real estate and workplace innovators.
October 23-25, 2022
Learn More