The age of flexible work is the age of flexibility—period. Few other qualities are as important to survival in a world with ever-shifting conditions, restrictions, and employee needs. In a panel at WorkSpaces, real estate leaders from across the corporate ecosystem discussed how their companies are adapting to the new age, from equipment stipends and better understanding employee needs to coworking spaces and ditching desks. Moderated by Cushman & Wakefield's Antonia Cardone, the panel included Khari Buck, Global Head of Real Estate & Facilities at Cruise; Will Monaghan, Sr. Director, Global Corporate Real Estate at Willis Towers Watson; and Bryan Parker, Director, National Real Estate Policy, Compliance & Optimization at PwC.
Market Research? Try Workforce Research
Managing shifting employee sentiments in turbulent times is a challenge across the board. For PwC, rising to the challenge meant taking its own advice. "The real estate department, we went out and said we're gonna practice what we preach with our clients, and we're going to conduct focus groups, interviews, and really get to know what our people want," Parker said. "Everything that we have done during the lockdown, including making some major changes in our major market offices—invested some capital there, ripped out workspaces—was a direct result out of what our people were telling us."
PwC used this research to develop an array of employee personas, which in turn influenced its approach to workspace design. "In our new space development, 80% of it is collaborative with only about 10% of it being heads-down; the other 10% is administrative," Parker said. Willis Towers Watson similarly uses a "spectrum" of personas, though Monaghan and Parker both stressed that the categories are flexible. "If you've become a virtual persona, right, we're not going to bar you from coming into the office," Parker explained. "It really is trusting our people to make the right decision for how they want to work."
"We're Empowering People to Choose"
To run a hybrid workforce, you have to give your workers the tools they need to succeed—or, at least, the means to obtain their own tools. Cruise gave its employees a $1,000 equipment stipend in the summer of 2020, with the same amount offered to all new employees. It also provides $75 per paycheck for health and wellness, though people are really free to use their money as they please. "We're empowering people to choose to use it on whatever they want," Buck said.
Willis Towers Watson and PwC both provide equipment for work-from-home employees; PwC offered a stipend earlier in the pandemic, and Willis Towers Watson is likely to introduce one in the future. "My personal belief is, give someone a stipend and let them do whatever they want with it as an incentive to work from home more," Monaghan said. "We'll recommend, you know, 'Here's where you buy a desk, here's where you buy a chair, here's where you can buy some technology.' But at the end of the day, I think they should do whatever they want with it."
Consolidation Is Key
Managing a massive workforce in the hybrid era means embracing new ideas of space altogether. One particular challenge for Willis Towers Watson is that roughly one-third of its 400 offices have fewer than 20 people. "It's always been a thorn in our side managing these small offices that generally aren't used that much," Monaghan said. "We'd like to see our smaller offices just be a space-on-demand model, where they have access to however many flexible spaces there are in a market and they can book a desk or a meeting room when they need it." The company is currently running a few coworking pilot programs, finding particular success with customizable full-floor solutions.
PwC also learned to get creative with space, consolidating its South Florida offices into a single outdoor shopping mall. (It even moved a 20-person tax practice into a residential development's demo suite.) Cruise, meanwhile, has "doubled down" on its space acquisitions, signing a new three-year lease in Sunnyvale, the heart of Silicon Valley. As Buck explained, the move was largely in response to rising employee concerns about lengthy commutes. "The number one thing that people were worried about was their commute," she said. "We're gonna beta test it. We're gonna add a bunch more spaces for collaboration, phone booths, and we're gonna test it out." Three hundred of the company's 1,600 engineers have already committed to working in the space at least three days per week.
"Stay Flexible, Listen to Your People"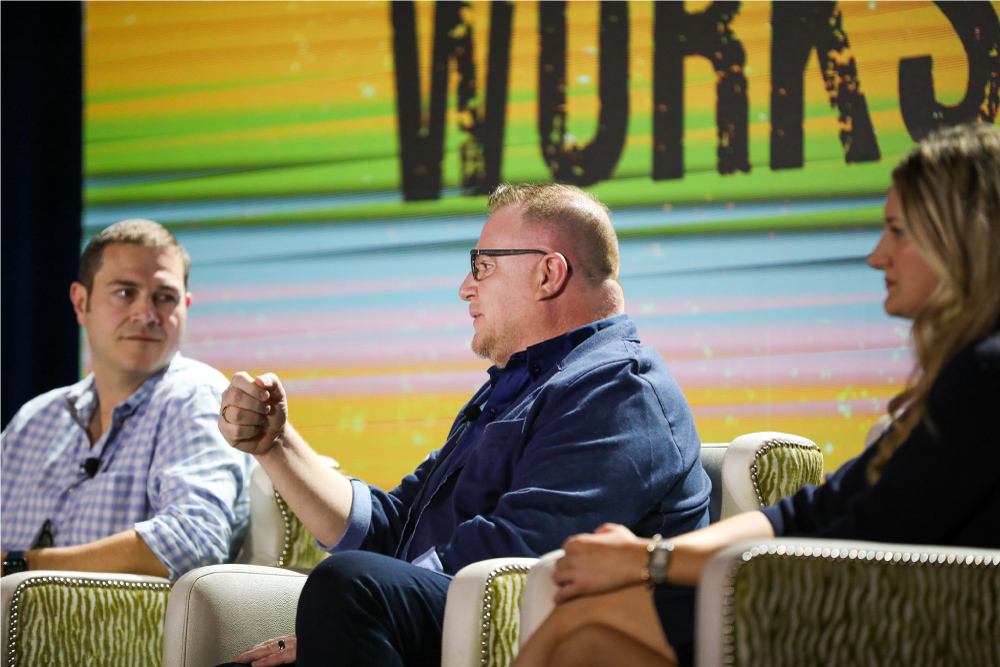 In terms of the physical office layout, all three companies are moving towards more collaborative designs, if they're not there already. At PwC—which is in the midst of "The New Equation," a companywide culture shift away from traditional silos—employees no longer have dedicated workstations or offices. Cruise is in a similar boat, with engineering labs and R&D spaces geared towards collaboration. At Willis Towers Watson, Monaghan said he's reluctant to make large structural changes until it's clear what their needs will look like for the long term. Until then, his team is considering replacing the company's desks with other types of furniture that foster collaboration. "We're certainly pushing people to do their focus work, as much as they can, at home," he said. "We're erring more towards the side of, let's get rid of as much property as we can. And if the pendulum swings the other way, we could always buy more."
As she wrapped up the conversation, Cardone asked each panelist what philosophies are guiding them into the new year. "Plan for your work, work for your day," said Monaghan. "Let's just keep doing this until it changes, and if it changes we'll address it as one." For Parker, the answer came from PwC's "New Equation" mission statement: "to support and create a passionate community of solvers who come together in unexpected ways." Finally, Buck concluded with a simple, elegant bit of wisdom, echoing the panel's earlier discussion: "Stay flexible, listen to your people."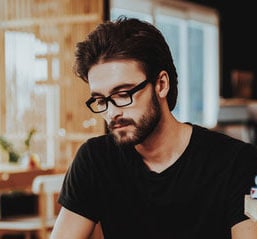 Posted by
Steve Manning is a journalist based in Idaho. When he's not writing, he can usually be found at the theater or taking his dog on a hike. If he could only go to one restaurant for the rest of his life, it would be Al's Place in San Francisco.
Join us at WorkSpaces!
The retreat for corporate real estate and workplace innovators.
October 23-25, 2022
Learn More