Instant transportation triggered with a thumb tap; upscale shopping experiences in sleek showroom stores; voice assistants woven into the DNA of the family home; a growing dependence on an ability to order a burrito to your couch within a matter of minutes… in case you've stopped paying attention, the world of today is a world apart from where it was even five years ago.
For those tasked with creating the workplaces of tomorrow, failing to take into account how the lives of employees are evolving outside the office is to be out of touch with the new realities of the role.
"Employee expectations are set by their experiences as consumers," Adrienne Rowe explained. "We need to do as much for them in the workplace as they do for themselves on a daily basis. Otherwise, they will disengage either by doing their jobs elsewhere, or leaving the company altogether."
"Employee expectations are set by their experiences as consumers."
As Global Director of Workplace Strategy at biopharmaceutical giant Merck, crafting spaces that better align with workers' lives once they've clocked out is something Rowe spends a lot of time thinking about. She's not the only one. Achieving new standards is vital for every company if they're to remain attractive options for today's talent pool.
But for corporate real estate professionals at large, longstanding organizations, keeping up with the times can pose significant challenges. Creating high-tech, aesthetically pleasing workplaces may be relatively easy to do when starting with a blank canvas, but gets trickier when transforming an existing space that's seen many years of use.
"It can feel counterintuitive to put money into a space that's going to be renovated in a few years, but an unengaged employee might leave before that. So we need to find ways to infuse our legacy spaces with new settings and functions in the interim," Rowe said.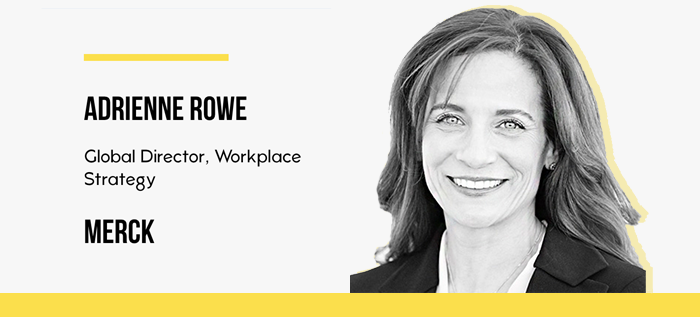 Implementing the Right Tech
Unsurprisingly, technology's maniacal march of progress is providing the catalyst for change, only complicating the task ahead with every advancement that's made.
"Technology is not just evolving, it's proliferating," Rowe said. "The list of tasks that can be automated grows daily. But every tool we bring on must be learned, maintained, and regularly updated. We need to be strategic in choosing which technologies to adopt and make sure we are investing in the tools that will make the biggest impact."
Rowe used videoconferencing as an example. Introducing a top-end telepresence room at a given location may not be as worthwhile as installing lower resolution equipment in every small huddle space.
This kind of selective strategy is also needed when it comes to smart building tech. While integrating millions of dollars' worth of IoT devices might make sense for new, ground-up projects, careful scrutiny needs to be applied when looking at solutions for older assets.
"Sensors that provide double-decimal indoor temperature readings won't help much if the HVAC system has a precision range of +/- 5 degrees," Rowe said. "However, a system that provides interior way finding in a campus that is hard to navigate could add tremendous value."
Breaking Rigidity, Forging a Flexible Future
The impact of advancing technology is not only ubiquitous, but it has been swift. In a relatively short amount of time, enhanced capabilities have changed the very nature of work, forcing a fundamental shift in the way space is utilized.
"We need to aggressively reclaim space traditionally allocated to functions that no longer serve the enterprise," Rowe said.
File rooms, as well as an overabundance of large formal meeting rooms and individually allocated desks are a few residual examples of an outdated status quo. As "spaces with high use value, like small gathering areas, shared amenity spaces, and places for people to focus and recharge" rapidly take their place, it's worth asking how companies should be thinking about tomorrow's workplace. If changes can come about so quickly, how do organizations build spaces that can better withstand the test of time? For many, flexible real estate arrangements are already being leveraged to devise more fluid, responsive strategies.
"The accelerating pace of change in the world at large means that flexibility will be increasingly important," Rowe said. "We are already seeing this in the rise of the gig economy and on-demand services. Flexible real estate is just another aspect of the same phenomenon. Employers will put a premium on projects that maximize their ability to respond to rapidly changing business conditions."
Within the spaces themselves companies are increasingly turning to modular designs, flexible layouts, shared seating, and a greater selection of furniture solutions to tailor more agile, future-proofed workplaces that meet their specific needs.
Navigating the Complexities of Change
Employing these kinds of approaches in the workplace, however, can prove a difficult feat.
While in Rowe's experience, "today's C-suite is generally very future focused," open to change and aware of the challenges it presents, bringing new initiatives to a workforce needs to be handled with care.
"For people who have experienced decades of success working in traditional ways, workplace change requires a big leap of faith," she said. "Fear of the unknown is real and potent."
"Fear of the unknown is real and potent."
Being at a large multinational enterprise with a portfolio that "spans the full range," dealing with the complexities of change management is something that occupies a lot of Rowe's time. In her experience, robust communication is essential, as is leading with authenticity.
"People need to know that the change has been proven and that the leaders of the change are invested in their success," Rowe said. "Then the most impactful change management tactic is hands-on experience. People at all levels really buy in once they experience the benefits of working differently."
A Choreography of Collaboration
While refreshing a facility poses an array of hurdles for any organization — especially when dealing with an aging portfolio — it's undeniably an imperative they need to be striving for. Disruptive technologies are bringing new realities and forcing change, whether or not companies are ready for it.
"With digitization, the line between work and life is fading away. People want spaces they feel good in and good about," Rowe said.
In the near future, improvements in VR and AR, combined with ever-accelerating connectivity capabilities, could cause a dramatic uptick in the growth of remote work. Should this occur, what will happen to corporate offices? As to whether or not they'll remain relevant in the ecosystem of work, Rowe has no doubt whatsoever.
"Technology has changed dramatically, but humans are essentially the same. We crave purpose and community. Humanity's greatest accomplishments have always been borne of collective effort. The best collaborations are founded on strong relationships, and those need regular face-to-face interaction to take root," she said.
This, of course, is wholly dependent on how well workplace leaders prepare for what's ahead.
"The rise of distributed work means that we can't take collaboration for granted. We have to choreograph it by creating the right environments for people to come together, both live and distributed."
---
Adrienne Rowe will be a panelist at WorkSpaces (October 27-29 in Palm Springs). Join Us! Request an invite here.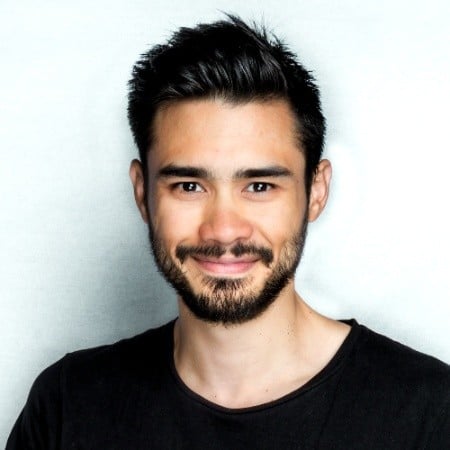 Posted by
Content + event producer with an innate, insatiable curiosity. Fixated on retail, restaurant, and hospitality design.
Join us at WorkSpaces!
The retreat for corporate real estate and workplace innovators.
October 23-25, 2022
Learn More