Since the first workspace was created hundreds of years ago, companies, and those who run them, have worked to optimize their space to foster the best possible output from employees. As technology advances and the needs of employees and clients have changed, so, too, have workspaces.
From open plans that focused on tactical, repetitive work to cubicles and managers in closed offices, and back again, the idea of a workspace is continually reshaped.
But what format suits a business best? That depends on the needs of the people who make the business run, according to Nabil Sabet, group director for M Moser Associates.
While that might sound obvious, the design firm's group director said it's worrying to see how often workplaces aren't suited to their specific employee needs.
"Why are workplaces still looking so similar? Shouldn't the workplace reflect what is unique to that organization?" Sabet asked.
Sabet addressed that idea and how his company tackled such questions in their own workspace during a presentation at WorkSpaces earlier this year.
Shifting Focus
Open-plan office designs were generally created as a way to improve collaboration among employees and foster a feeling of togetherness.
"Open plan is good, it's super good," Sabet said, but eventually the concept no longer worked in its original form. "The process was scaling... it became replicated, we optimized, we squeezed more people in. The landscape lost some of its substance. Things were diluted and lost and they became places where people just showed up."
The idea of the workspace morphed once again, shifting focus to the actual work being done.
Activity-based working (ABW) environments provide employees with spaces capable of catering to different tasks. The spaces are designed to create opportunities for both solitary work but also collaborative tasks.
Still, focusing on the work being done shouldn't be the sole purpose of a workspace. The people within it matter, too.
Another study found that workers in an ABW felt little ownership to their spaces and continued to see a decline in collaboration.
So what does the future hold? According to Sabet, the future of workspaces centers on behaviors.
Behavior-Based Design
A behavior-based design puts the emphasis on the people doing the work.
"Today's offices need to look at being health positive. We came from a world where we accepted that it was alright to have bad things at work," he noted. "We need to be better. We're trying to come to an environment that is better for you to be there."
It's one thing to identify the activity, but what are the behaviors that create the right results, he noted.
"What are ways we can create spaces and environments that nudge us in the right direction," Sabet said.
Building A Better Workplace
Values, culture, tools, space and delivering on brand promise.
"These are all things that are extremely valuable and important for today's workplace," he said.
To create a workplace that works for its employees, Sabet notes that the design process must take a holistic view of the way people need to operate to get the job done.
"We came from a world where we accepted that it was alright to have bad things at work."
"The whole (behavior-based) model is structured around business goals, identifying the behaviors that allow the team members to achieve those business goals," Sabet said. "And then ultimately into design and implementation strategies... to create something tangible that people can touch, feel."
Changing Tactics
To crystalize the concept of the behavior-based approach to design, you must first realize that different questions should be asked during the building process.
In a typical approach, design is asking: Where are people working? How do they do their job? All of which generally describe an activity, Sabet said.
Behavior-based design, on the other hand, include questions like: Why are people doing these activities? Where is their sense of purpose coming from? Are they motivated by the outcome of their work?
"The framework really changes a lot of the questioning from the very beginning. The input being different ultimately results in a slightly different output," Sabet said. "The first set of questions led to that diluted 'replicate, optimize, squeeze' system that created a kit of parts. But that's not working."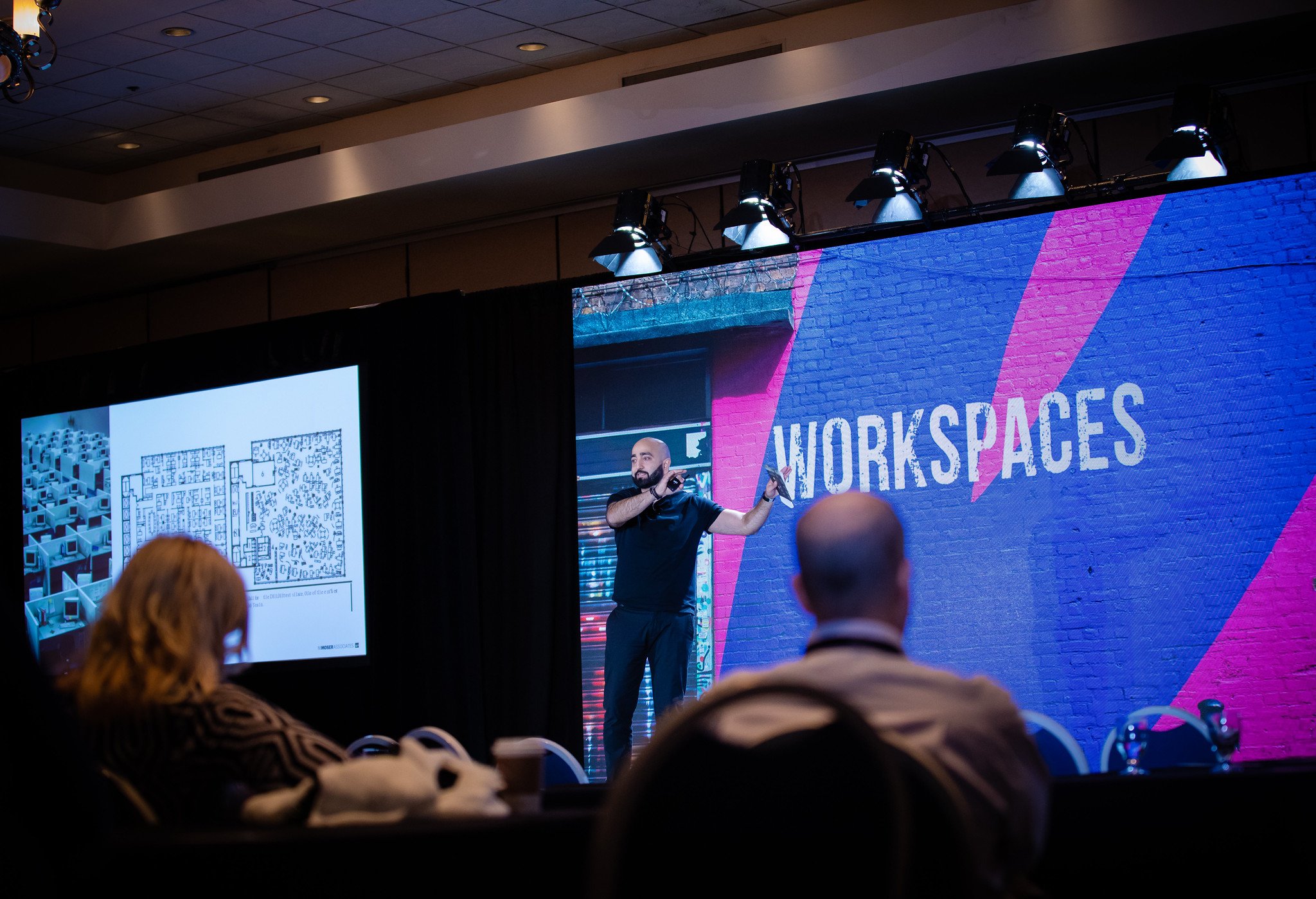 Where Is The Value Placed?
"In the past when we looked at the open office it was about where we placed the value," he said. "The value is being placed on something much, much higher now."
With the open office, the value was placed on the real estate. Activity-based workspaces put the value in the work itself. But behavioral-based design puts the value on the people who do the work.
"So this is a real elevation of the value that's being placed not just on the environment, but the people who inhabit that environment," Sabet said.
Putting Behavior-Based Work Into Practice
When it came time to design M Moser's New York office space on the 124th floor of the Woolworth Building, Sabet and his team put their concept to the test.
"We felt that through the right work environment we could crystalize our culture. I mean if we can't drink our own kool aid, who is?" he said.
M Moser Associates set out seven project goals for their behavior-based workspace:
Crystalize the behaviors and cultures necessary for transformation
Provide a space for vendors, clients and employees to co-create
Integrate physical, social and digital into a single cohesive environment
Attract talent while promoting wellbeing
Reduce attrition
Embody the POV workplace design excellence in the space
Rethink the open office
"We went back to the model," he said. "We looked at the design and business strategies."
With that M Moser focused on elements that would not only make its business successful, but it's employees. For instance, the organization put focus on the flexibility of its workspace and upgraded technology to make the space work to its optimal potential.
"We felt that through the right work environment we could crystalize our culture."
"Being flexible was important, we were about to grow in size and our teams and our studios were scaling," he said. "It was really important that we can reconfigure as we want and people can move around as they need."
Some of those needs included a tethering-free environment, allowing for the seamless reconfiguration of the room and employees to move freely between spaces.
M Moser Associates also incorporated elements that would keep the workplace fresh and welcoming to outside visitors, such as a rotating art project.
"We wanted a space where clients could feel it was worthwhile to come to us," Sabet said, noting that now, clients will reserve space at the office to complete their own work before coming to meetings.
The design also took into consideration employee's well-being. By emphasizing circadian lighting, personal controls, air quality and a new meeting room booking strategy, the organization was able to ensure employees' needs were being met.
In the end, putting the employee first paid off for M Moser Associates. Nearly 18 months after the office opened, employees took part in a third-party survey. The results were a pleasant surprise with 88% of respondents feeling a sense of community and belonging to the workplace.
"That is crazy high," Sabet said. "To be able to achieve that with an aggressive budget. It's because we focused on what was important to people."
Additionally, 92% of respondents said their workplace reflects the culture of the organization and 80% said the workplace supported their well-being.
"For me, as someone who wanted to use this office move as a tool, it crystallized what we were trying to do. It was delivering on a promise," Sabet said.
---
Subscribe to our blog to receive similar insights as well as announcements regarding WorkSpaces 2020. Interested in attending? Request an invite!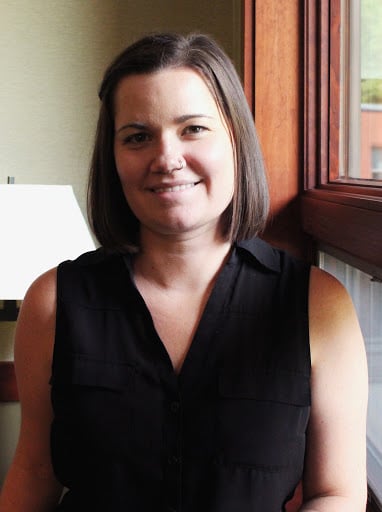 Posted by
Ashlee Kieler is an experienced multimedia journalist based in Iowa. She is passionate about telling stories about healthcare, education, retail and a smorgasbord of other topics.
Join us at WorkSpaces!
The retreat for corporate real estate and workplace innovators.
October 23-25, 2022
Learn More