In 2016, British newspaper, The Daily Telegraph, installed heat sensors at workstations to get a better idea of how much time staff were spending at their desks.
The move triggered a fierce backlash from employees, forcing the newspaper to remove them the very next day.
Three years on, the rapid growth of workplace analytics remains a delicate issue. Research shows 90 percent of employees are willing to have their data collected, but only if they benefit from it in some way. At the same time, a Deloitte survey found just 10 percent of companies feel "very ready" to handle the challenges of protecting employee data. A lag in legislation around workers' rights and what companies can and cannot collect is also creating uncertainty.
Despite the implications data collection presents, improvements in IoT technology, alongside the proliferation of these sensors in work environments mean more data is being collected than ever before. Workplace analytics company, Humanyze, predicts a hundredfold increase in the amount of data being collected five years from now.
Gaining a Competitive Edge
Assuming companies use this overwhelming amount of information responsibly, the potential of data-driven space planning to improve the lives of workers is huge. Speaking in an interview earlier this year, Humanyze CEO, Ben Waber, explained it's hard to believe many corporate real estate decisions are still determined by blindly benchmarking off what other companies are doing.
Data-backed insights into employees' use of space will transform workplace design
"Traditionally those decisions are very subjective and political, in that I might be an executive and I read some article about what Google does. And I say, 'Google's cool, let me do the same thing as them.' That's crazy. That's not the way you should run your business. You are not Google."
Ultimately, what investing in analytics will unlock is a finely-tuned, internally-bred awareness of what a company needs from its workspaces, free from external market signals. And organizations are quickly beginning to understand this vast unexplored potential. By 2025, the workforce analytics industry will be worth $1.87 billion.
Though as Humanyze EVP, Head of Global Commercial Operations, Gregg Carman, explained, there's still a long way to go. A New Vantage Partners study out this year showed 77 percent of respondents are yet to seriously embrace a data culture.
"We are at the very beginning of this movie," Gregg Carman said. "Adoption of social physics (the science of combining organizational network analytics and behavioral analytics) is just now becoming standard practice for some leading innovators in the Global 100 space. We anticipate within the next five years it will be embraced by nearly every business in the world."
It's also becoming common practice for organizations to establish entire in-house teams tasked with using social physics to boost efficiency and employee engagement. This is of particular importance at a time when attracting and retaining talent is increasingly difficult to do in an ultra-competitive marketplace.
"Those that do invest in analytics to harvest these extreme datasets to look for these patterns will have a competitive edge over those that don't. It's that straightforward," Carman said.
The Case for Social Science Experiments
Biotech company, Genentech is one such organization making a serious push to become more data-driven. For Ann Bamesberger, Genentech's Senior Director of Workplace Effectiveness, it's a wonder that analytics isn't already being utilized wider than it is.
"Actually having real data is where the magic will happen," she said. "I think it's a brave new world. We're going to do a lot with data and I think it's going to show that we're missing a lot of opportunities."
"We're going to do a lot with data and I think it's going to show that we're missing a lot of opportunities"
Genentech is currently piloting a new data collection strategy, using artificial intelligence and advanced sensor tech it developed in-house to track infrastructure utilization. Combined with a customized algorithm, devices take images of a space every few seconds, reporting in real time to Bamesberger and her team how many people and objects are in a room.
"There are obviously going to be hotspots where you notice people congregating in one major group environment. That suggests maybe those are the kind of group environments we should be building."
Importantly, the technology helps Genentech better understand the effectiveness of prototype work environments it devises in partnership with employees, while also allowing the company to run them on more of a frequent basis. Combined with pre and post surveys, these three to six-month experiments help Bamesberger cater spaces to the specific needs of a given team, taking the guesswork out of the equation.
"It also eliminates the need for change management," she said. "I have no interest in change management. To me, no one wants or likes change."
Recognizing the Validity of Privacy Concerns
Despite the advantages of Genentech's early efforts, Bamesberger acknowledged it would be foolish to dismiss the very real privacy concerns that come with collecting employee data.
"There is a downside and you have to address it. Socio-culturally, you don't want to look like Big Brother," Bamesberger said. "Large corporations usually have a stigma of doing things that are in the interest of the company and not what's in the interest of the people."
It's likely employees will continue to be concerned about how they're monitored in the workplace. To mitigate this, organizations need to be extremely upfront about the sensor technology they adopt, detailing exactly how it will be used if they're to successfully allay workforce fears. The name badges Humanyze makes use of are equipped with two microphones to identify when its wearer is speaking, as well as track where they move about in a workspace. Actual conversations aren't captured, though it's easy to grasp why a workforce might have qualms about carrying them if processes and intent aren't sufficiently explained.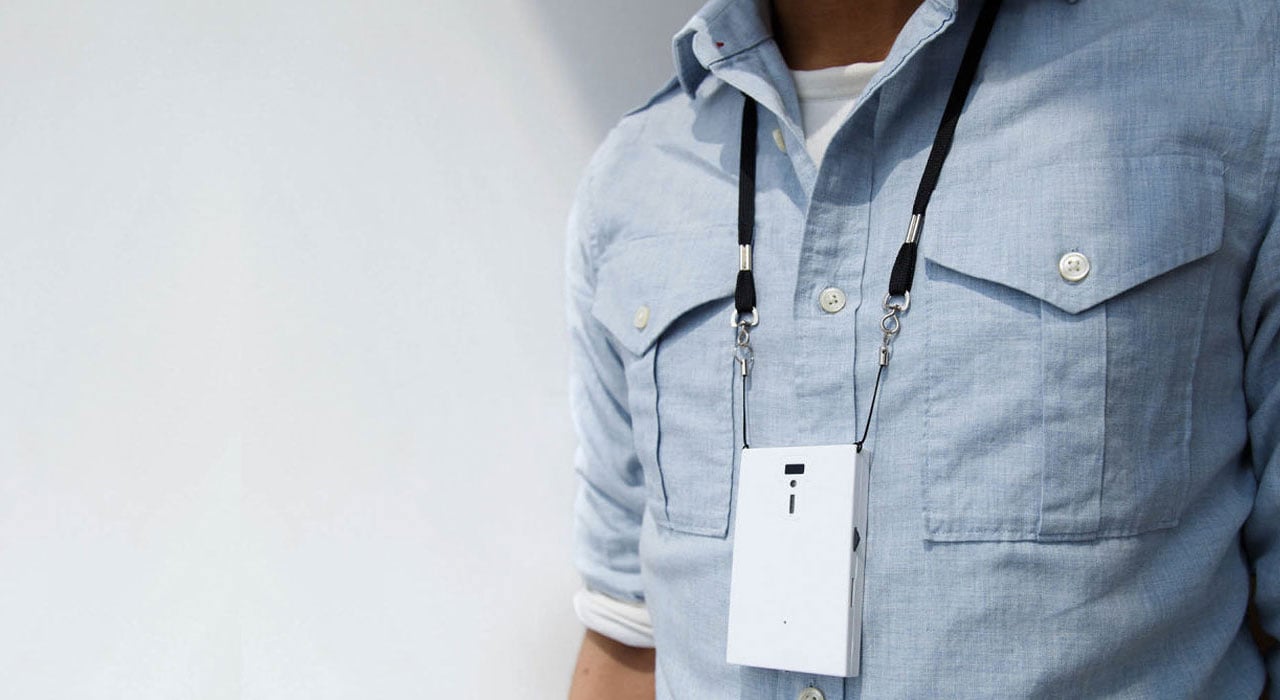 The new Humanyze name badges with microphones
Organizational network analysis software is now also capable of monitoring the sentiment of emails and messages that employees send to one another, as well as measuring stress levels and preventing poor management and malpractice. Content and context of this communication isn't used or needed in analysis, and such information is kept anonymous. However given email capturing tools like these are very commonly used, and have been for some time, employee unease is understandable.
The way Humanyze and Genentech attempt to circumnavigate this is by allowing employees the choice of opting in.
"We've tested only on groups that are interested," Bamesberger said. "None of the work that we do is mandatory. It's all demand-based. If someone doesn't want to be bothered, we don't bother them. We have plenty of space, so if people want to keep their traditional work environments, that's fine. And what's interesting is half of our population has opted in already. That tells me there's a latent demand in letting us know what works and what doesn't work and our employees understand the benefit."
Better Education
=

Better Work Lives

As the technology evolves and the amount of available data builds, those benefits and capabilities of workplace analytics will only continue to improve. In the future, Carman hypothesized, insights from real-time analysis will have more of a direct impact on employees' lives.

"This is where it's headed: I might walk into the office, and depending on what I'm trying to accomplish today will determine where I should work from and what group I will need to be near if I want to accomplish that. Maybe today is a good day to work in the community cafe. Maybe today is a good day to work at a desk, or even from home. But the tech will actually be able to predict that and inform or nudge me," Carman said. "Imagine a very smart way-finding set of technology that helps you achieve your objective each day."

Though getting there, he continued, will require a lot more education. "Most organizations are still unaware that you can do all this measurement anonymously, without being invasive."

The other component around education will, of course, require companies to engage in an open and honest dialogue with staff around how volunteering data will improve their lives.

"The key with data is to convince people it's in their best interest," Bamesberger said. "What should we be investing in? Is it offices, is it WeWork kind of environments where people have the choice to lounge or huddle, or go private? Data will get us to the point where we can figure out what we should be building."
---
We'll be discussing the implications of data collection and other transformative tech at WorkSpaces, October 27-29 in Palm Springs. Join us!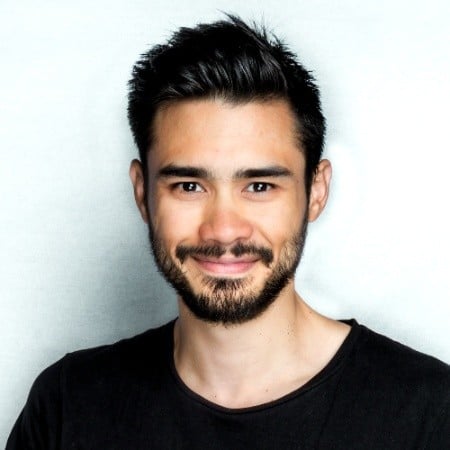 Posted by
Content + event producer with an innate, insatiable curiosity. Fixated on retail, restaurant, and hospitality design.
Join us at WorkSpaces!
The retreat for corporate real estate and workplace innovators.
October 23-25, 2022
Learn More