Pick just about any skill imaginable. It could be breakdancing, solving a Rubik's Cube, creating an animated film, or replacing the oil filter on a 1997 Toyota Corolla… Without a doubt, there are scores of 17-year-olds out there who have taught themselves how to do it on YouTube at some point in their lives.
The arrival of Gen Z to the workplace has already begun. For anyone still adjusting to Millennial sensibilities, the bad news is that they're going to have to readjust to an entirely different breed of worker. The good news? According to generational expert and Founder of Inlay Insights, Kim Lear, the incoming cohort is "competitive, a little thicker-skinned and very resourceful" compared with those who came before them. "They're used to figuring things out themselves, without adult direction. They know how to find the answers they need."
Currently, Lear is gathering research, conducting focus groups with everyone from students and parents, to teachers and camp counselors to gain as much insight on those aged 16 to 22. Ahead of her talk at WorkSpaces in October, we spoke with Lear about how workplace strategists will need to adapt to accommodate this new wave of truly digital native employees.
Pay Attention to Design Aesthetics
While this may seem a trivial consideration, Lear stressed the very real importance of designing workplaces that Gen Z find aesthetically pleasing.
"Young people have grown up in a time when retail stores look like Apple stores. They're used to seeing pictures of what it's like to work at Google, or in WeWork buildings," she said.
Attracting good staff and keeping them happy once they're in the job means examining the ways coworking providers and tech companies have "really disrupted the aesthetic of work." Particular attention to the decor, having art on the wall, and creating spaces with lots of natural light, Lear explained, is key. Keeping up to date with the places Gen Z like to spend time outside of work will also be necessary to accommodate their shifting tastes.
"The expectation that employees be at the workplace is still very much a part of today's work culture," Lear said. "If you expect your people to be in the building for eight hours a day, you have to meet their expectations around the physicality of their surroundings."
Building For Their Hearts and Minds
While there may be a much greater focus on optimizing workplaces for health and wellness than there used to be, Lear believes the incoming generation will demand far more than currently accepted standards.
"We'll end up looking back at this culture when people just sat for eight or nine hours at a time and we'll think it's inhumane."
"Young people come into the workforce with more of an awareness about how lack of exercise and bad food can impact their bodies and their minds," she said.
Greater creativity in biophilic office design, as well as having plenty of access to outdoor space for fresh air and a chance to move about are necessary considerations, as is ensuring ample options for healthy food, either in-house or close by. Extra amenities, such as meditation rooms, may have seemed an oddity once before, though that is changing alongside evolving demands.
"Even baby boomers also have a hunger for more wellness and health in the workplace," Lear said. "I think we'll end up looking back at this culture when people just sat for eight or nine hours at a time and we'll think it's inhumane."
Give Them Flexibility
Given Gen Z's independent and resourceful nature, it's likely they may try to work something out on their own before asking an authority figure for help. In Lear's focus groups, teachers say there is a tendency for some students to "ask for forgiveness, rather than permission. They grew up in an era of speed and convenience so it comes as no surprise that many young people have little tolerance for things that slow them down, for bureaucracy and internal politics," Lear said. "They have high expectations for convenience, for implementation of innovation, and they really question the established way of doing things."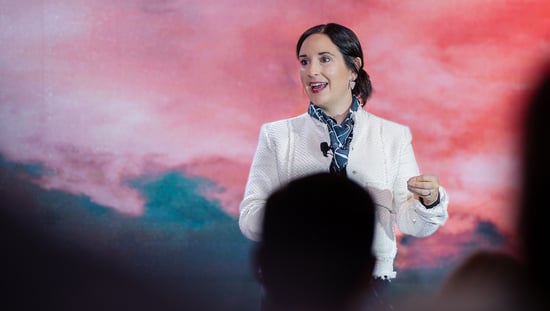 Kim Lear
This could mean a further rejection of the assigned desk, with younger workers insisting on choosing not just how they complete tasks, but where they complete them in the building.
"Workplaces need to be conducive to the different ways people want to work," Lear said. "There's nothing new about this. If people want to be out in the open and around other people, that needs to be an option. If they want to be in a small place that's like a cubicle, that has to be an option too."
Phone booths are quickly becoming an inexpensive and space-saving solution for striking a balance between shared communal work areas and privacy, not to mention having more aesthetic appeal.
Going Beyond Sustainability
The 90s and early 00s saw a real uptick in awareness around environmental issues and greater adoption of initiatives like recycling and waste reduction. Companies may have been quick to adapt to the mindset shift, however, as Millennials matured "they recognized this kind of incremental change doesn't go far enough," Lear said.
A rise in activist marketing campaigns from the likes of Nike and Patagonia has led to further changes in buying behavior, in particular, among younger consumers. Gen Z, are expected to continue supporting brands that take a strong, authentic stance on environmental and other social causes.
This attitude is likely to tick over into how they choose the organizations they want to work for. Companies will need to go beyond treating sustainability as the mere buzzword it's become, and push the boundaries of innovation if they're to stand out. Setting aggressive targets for net-zero energy buildings, as well as introducing water conservation technology, self-shading exteriors, urban farming, rooftop gardens, and food wastage policies are just a small handful of ways companies are thinking beyond LEED certification.
"When I ask Gen Z about the biggest issues shaping their generation, in every focus group, climate change comes up," Lear said. "With sustainability and creating a workplace that's environmentally friendly, they're definitely more savvy about it than Millennials were, mostly because they have more information on the problem and possible solutions than we had."
The Connective Potential of The Office
While the past several years of coworking and technological advancement have triggered a rise in flexible arrangements around when and where work is carried out, Lear said it's still too soon to understand the efficacy of the trend. An eventual rejection of the remote work movement to some extent may even be possible.
"As much as technology gives people freedom, there's also this epidemic of loneliness that's been written about so extensively," Lear said. "There are theorists that predict there could be a resurgence of people coming back into the workplace, who want to forge closer relationships."
To increase the appeal of physical workplaces, companies are already carefully designing and programming spaces to bring people together outside of the usual communal spaces and conference rooms. In-house cafes, outdoor terraces, and even bars complete with weekly happy hours are gradually becoming more commonplace — a trend which could accelerate if there's a return to the office.
"People want to be more connected to one another. And the employees themselves may demand that they want to come together in beautiful spaces, where they can congregate and build community," Lear said.
Listening and Responsiveness
Speculation and analysis of incoming generations can certainly be useful to help plan for the future, though Lear explained it's even more important to keep an open mind.
"People tell me all the time that they think Gen Z is going to have all the upsides of millennials and none of the downsides. I never think that's helpful. It's just setting managers up for disappointment," she said.
Something else to remember is how much growth this generation has ahead.
"They're still young, the trajectory of the data being collected could always change," Lear said, also pointing out "every person is an individual and those individual differences should always be taken into consideration."
In designing the workplace of the future, companies will need to be responsive, listening to the changing needs and desires of the workforce, regardless of age, to give themselves the best shot at unlocking the potential they're charged with.
---
Kim Lear will be offering deeper generational insights at WorkSpaces, happening October 27-29 in Palm Springs. Our developing lineup will be out soon. Make sure you reserve your spot.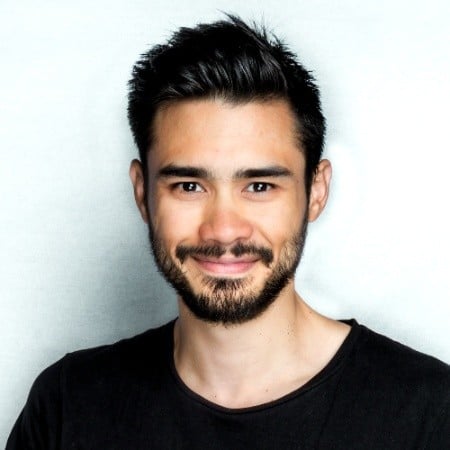 Posted by
Content + event producer with an innate, insatiable curiosity. Fixated on retail, restaurant, and hospitality design.
Join us at WorkSpaces!
The retreat for corporate real estate and workplace innovators.
November 5-7, 2023
Learn More