With employee health and wellbeing continuing to pull focus in the struggle to recruit and retain good talent, the most forward-thinking companies are seriously beginning to invest in the creation of healthier workplaces.
Proof of this can be seen in the growth of the WELL Building Standard.
Ahead of her talk at WorkSpaces in this October, we caught up with Rachel Gutter, President of the International WELL Building Institute (IWBI), to get a clearer idea of why organizations are really beginning to implement the framework.
How has uptake of the WELL Building Standard changed in recent years? What's the adoption rate like today?
Growth of the WELL movement is increasing rapidly, especially in just the last year. We launched WELL in 2014 and now we've reached over 434 million square feet in registered and certified projects across 55 countries. But there's this kind of hockey stick growth moment that's happening as we speak. Last year, the team celebrated reaching 100 million square feet and here we are today and we're already over 400 million.
How do you foresee WELL performing into the future?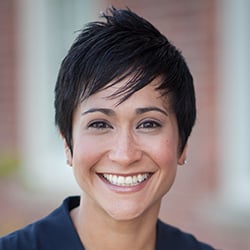 Rachel Gutter
We're finding that this is a movement that's scales by its very nature. Whether you're an organization that occupies three offices, or 45 bank branches or 5,000 stores, you're going to have consistency in equity across your workforce. Sure, you might pilot something in one location, which is what a lot of our customers do, but ultimately, they're doing so with the intention of scaling it to the broader workforce.
When you give one office sit-stand desks and ergonomically appropriate chairs, but not another, that becomes an equity issue. We're finding that once teams have a good experience on one project, they're quickly progressing to a portfolio-wide approach. This is why we're seeing uptake increase dramatically.
It's one thing to strive for certification with these kind of programs… but another for it to actually mean something beyond merely keeping up appearances. What does having WELL-certified buildings say about a company?
This is what makes WELL a big differentiator: you don't earn your certification if you don't show up and pass the final exam, nor do you maintain it if you don't keep showing up. WELL is a performance-driven system. That means that a third-party actually comes on-site, measures the performance of your lighting and daylighting strategies, measures air and water quality, takes samples, and sends them off to the lab. All of those things need to be verified in order to earn WELL certification and in fact a number of those tests have to be conducted on an annual basis in order for you to stay in good standing as a certified building.
We also know when it comes to human health, a lot of these things are subjective. You can't measure thermal comfort — you have to ask people how they're feeling. So we also require annual occupant surveys that touch upon all 10 of the WELL concepts, ranging from air and water to nourishment and mind. You won't know if you have genuinely created a culture of health if you're not in dialogue with your employees about their own experience.
Is WELL difficult for companies to achieve and why is it worth it?
WELL is simply a framework or road map. Ultimately, organizations have to find their way to the right solutions. I'll give you a good example. We had a developer in Los Angeles undergoing performance verification (their "final exam), but kept failing the air quality test. They couldn't figure out what was wrong until finally, they traced the issue to the pistons in the elevator shaft, which were pumping unfiltered air into the building. They said that without WELL and without the performance tests, they would have never even discovered the problem.
Do you believe companies are doing enough to make workplaces healthier, happier places to be?
There's still a tremendous amount of work to do. For example, a typical organization in the U.S. offers wellness programming, but studies show that 15 percent or less of eligible employees actually take advantage of those benefits. One place we still have a long way to go is getting organizations to ensure 100 percent of employees get the benefits and 100 percent of the employer investment gets maximized. That's where WELL comes in. The kind of improvements featured in a WELL-Certified space are generally improvements that no one needs to opt in for. You don't have to opt in for air quality or supreme quality drinking water or enhanced acoustics. Everybody benefits from those upgrades.
Do you believe wellness programs are ineffective?
We know more now about what compels employees to get involved in those offerings. When it comes to workplace wellness initiatives like mindfulness programs it's not enough to simply build the meditation room. If you don't have a culture that supports people taking time during their day to take care of themselves and if you haven't worked in other ways to reduce the stigma of participating in some of those programs, then chances are that room is going to go unused.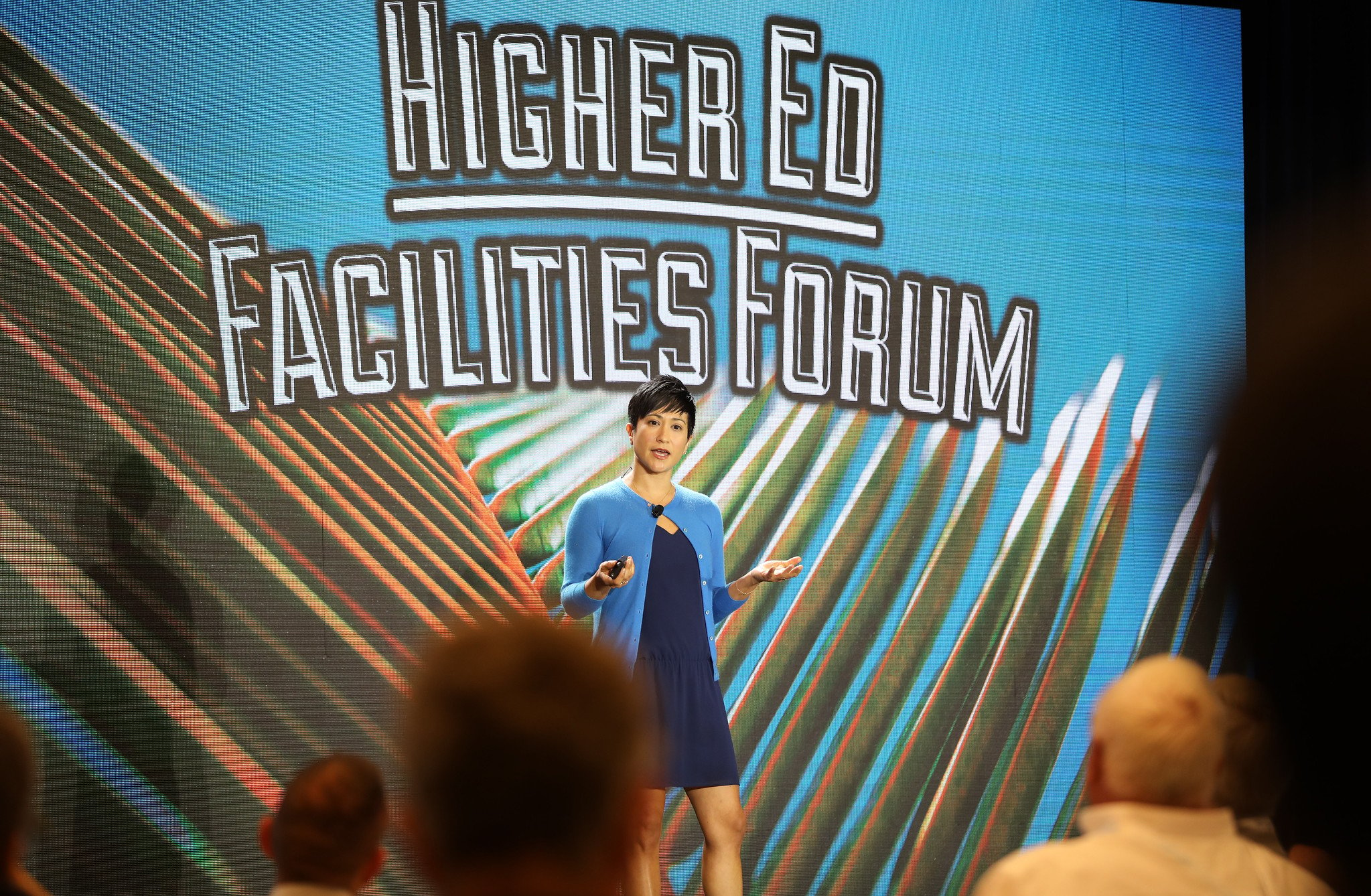 Rachel Gutter speaking at an influence group event
What will be the fallout for companies if they fail to seriously invest in building healthier workplaces?
I often point out the workplace wellness movement has been driven by the demands of millennials and the war on talent, a phenomenon borne of silicon valley and the tech startups that led to all of these wild amenities to get you to stay at work longer. Ultimately, in the minds of millennials, that redefined what a quality job should be able to offer. All of a sudden it wasn't just tech companies that had to provide these amenities in order to compete for the best talent. It was the law firms, consulting firms, the financial organizations.
I think our pursuit is comparable to green building. Taking care of people and taking care of the planet at scale, these things are one and the same. So what's interesting about that is millennials also fundamentally understand the greatest threat to their future and the lives of their children will be climate change. They understand that it will impact the quality of their lives, in their lifetime. That's a kind of urgency that previous generations haven't had to experience. They're demanding organizations align with their own sense of purpose. It's a massive shift in our idea of what constitutes a quality business or viable organization today.
How does the US compare to other nations?
Another interesting milestone last year was the China market eclipsing the U.S. market in WELL registrations, by square feet. I think the reason is that air quality in China is in danger of becoming a luxury good. Even in L.A. this is an issue, especially when forest fires are so bad that particulate matter makes the air unhealthy. That's where you start to see people really paying attention to these things — when there are threats to the ways we live our lives today.
What's your utopian vision of the workplace?
First off, I hope we spend less of our time indoors. Part of it is about bridging our time spent in the office and the time we spend outdoors so we're not always a population that spends 90 percent of our time inside. I also hope we start to blur the boundaries between the work we do and the life we live. As someone who has had the immense privilege of loving the work I do for the past 15 years, we have to take those 40-plus hour weeks we're devoting to making a living and instead turn them toward something we love.
WELL organizations more and more are striving to become a place that their employees actually look forward to going to. Ultimately, that's better for a business' bottom line. I don't demand that our customers pursue WELL certification altruistically. I think it's enough that this makes sense for business as much as it does for people. And if we shoot for the intersection of those two things, plus care for our planet, then we'll always land in a good place.
---
Are you a Corporate Real Estate or Workplace Strategy leader and interested in learning more about the WELL Building Standard? Request an invite to attend WorkSpaces in Palm Springs (October 27-29) where Rachel Gutter will be a featured speaker.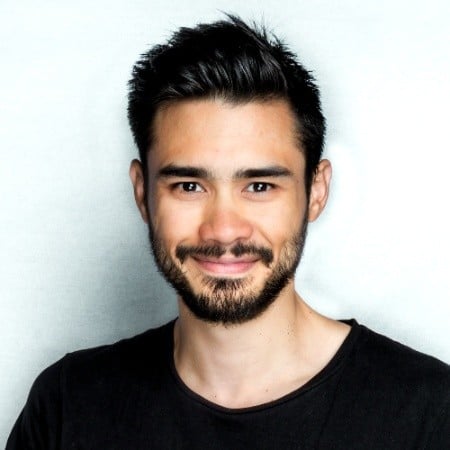 Posted by
Content + event producer with an innate, insatiable curiosity. Fixated on retail, restaurant, and hospitality design.
Join us at WorkSpaces!
The retreat for corporate real estate and workplace innovators.
October 23-25, 2022
Learn More